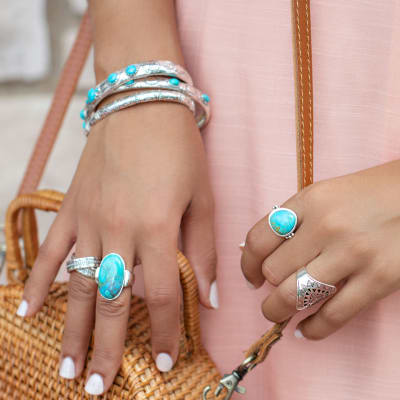 How to Wear Turquoise Jewelry
Loving the look of turquoise, but you're not sure how to style it? Here's our guide to all thing turquoise jewelry.
Published 11/17/2020 by Bethany Milsom
What is Turquoise Jewelry?
This may sound crazy to hear, but turquoise jewelry actually comes in a variety of styles and colors. We know - who would have thought! Turquoise jewelry is originally a western fashion staple that originated from the Native Americans of the region and has since been cherished and celebrated by many for centuries. Wanna know a little secret? Turquoise jewelry is actually one of the most versatile pieces of jewelry you can own.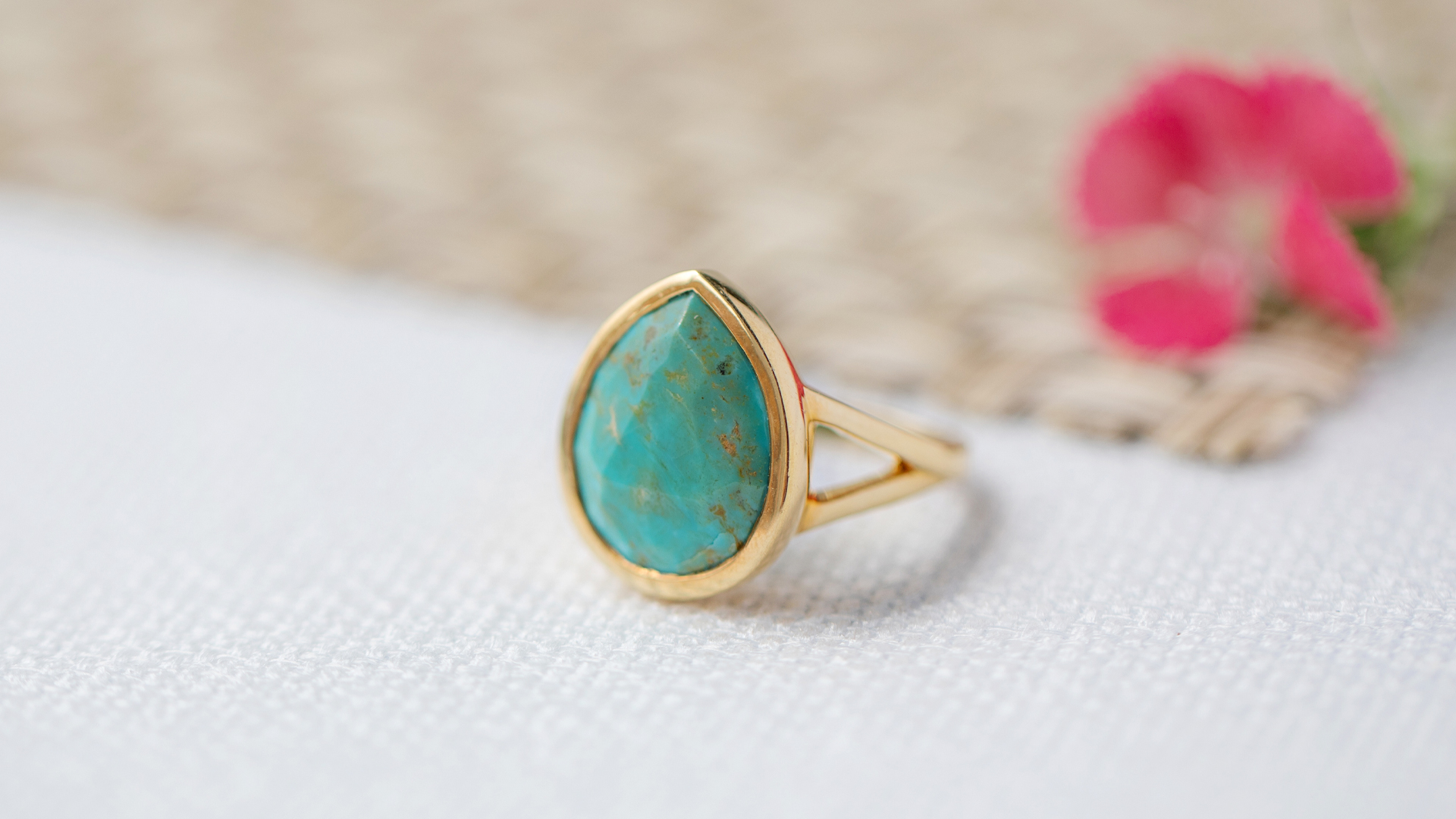 History of Turquoise Jewelry
Did you know that turquoise is one of the oldest gemstones treasured by man? Seriously - it's true. Turquoise jewelry first made its appearance in Native American culture. Called "The Fallen Sky Stone," turquoise was considered sacred due to the belief that it can bring power, luck and protection to the person wearing it. Often, Native Americans would use turquoise to guard burial sites and use it in ceremonies to call upon spirits. They also believed that turquoise jewelry could help unite minds.
Nowadays, some people believe that turquoise jewelry can bring positive vibes in the workplace by supporting leadership, travel, communication, and protection. Others? Well, they even believe that turquoise is used to protect your pets. To each their own.
Choosing Your Turquoise Jewelry Pieces
If you're new to turquoise jewelry and you're not sure if it's quite your style, make your first few pieces discrete. It can easily become a statement piece if you're not careful, and if you don't like bold, you may be scared away. Don't be!
Turquoise jewelry can be sharp, striking and minimalist. It's not all bold and scary. If you are looking for something simple and stylish, opt for discrete turquoise to pair with any jeans and top combo.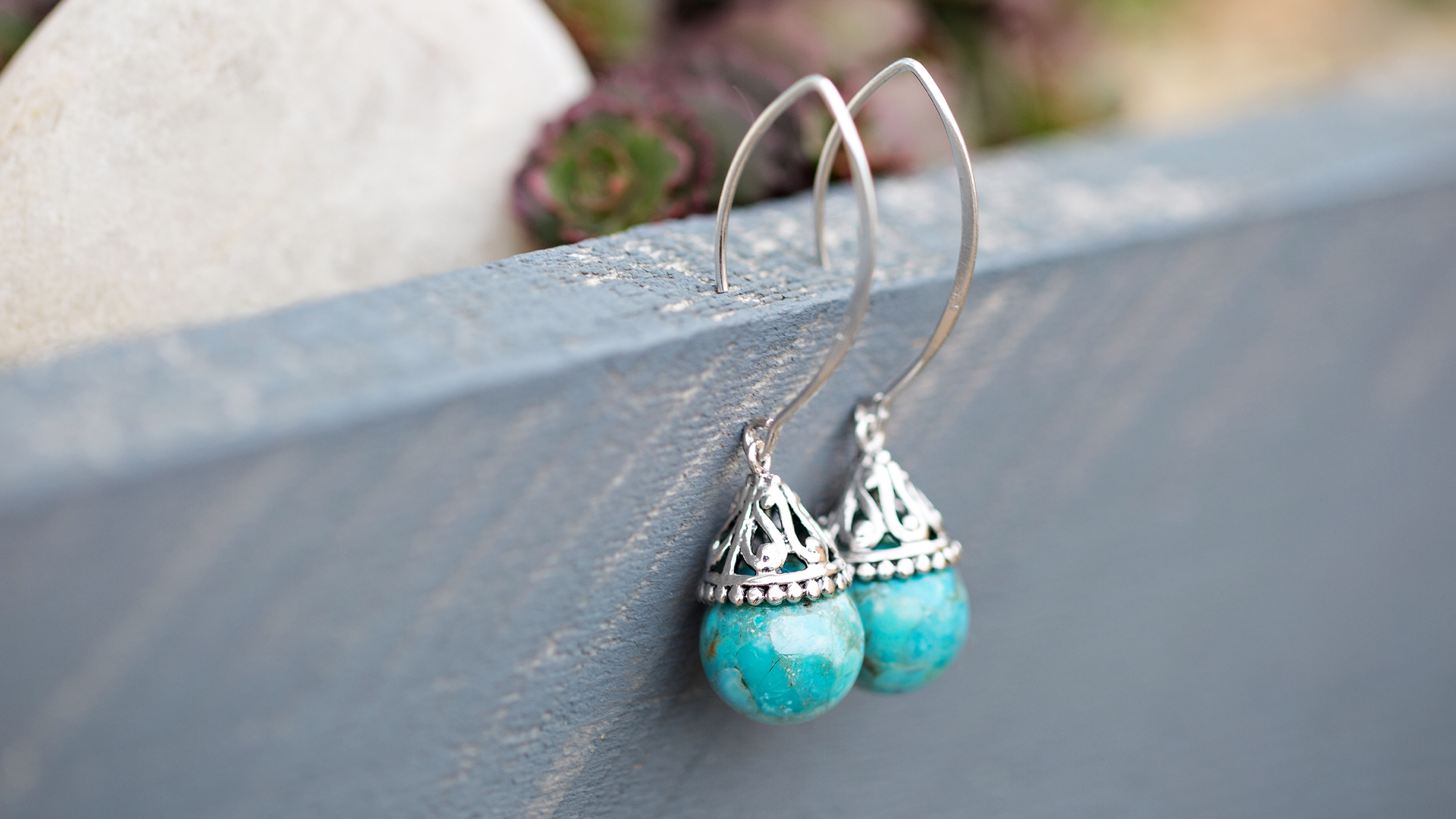 Colors to Wear with Turquoise Jewelry
Turquoise jewelry is surprisingly versatile, despite how bold the stone can be. We love a pop of color and believe you don't have to be bold to add some interest to your looks. Pair a subtle piece of turquoise with a blush or rusty red top to add a bit of contrast. Or over something nude or tan tone. If you want to look a little more modern, don't be shy to layer your turquoise jewelry over that cute white top in your closet with a pair of jeans - you know the outfit we're talking about. But don't worry, if you love bright colors, turquoise jewelry can definitely hold its own against your bold favorites. Trust us.
Neutral Colors with Turquoise Jewelry
Wearing bold jewelry is not for everyone - we get that. But don't completely dismiss turquoise jewelry because you think it may be too 'costumey.' Pair a small piece of turquoise jewelry with your favorite go-to camel coat to help refresh your look. Or, if you're over your drab work outfits, add a touch of turquoise in a stunning necklace to break up the black-slacks-white-top regime. Pairing a small piece of turquoise jewelry with your black, white and denim looks can help refresh and modernize your clothes in a heartbeat!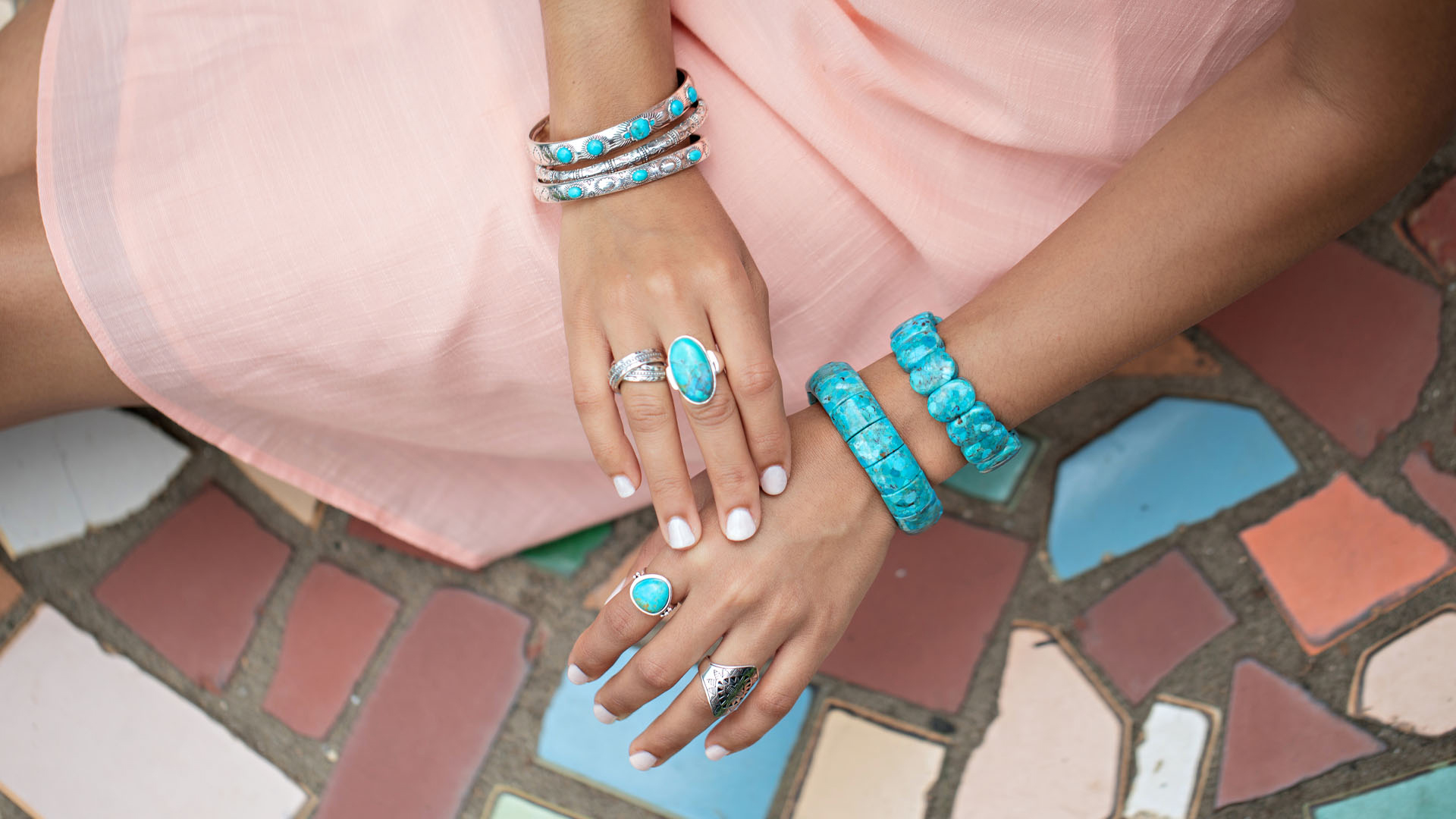 Contrasting Colors with Turquoise Jewelry
Matching colors is fine - but doing it all the time can be sooo boring. Why not switch it up? If you want a bolder look, pair your turquoise jewelry with some contrasting color. Consider a purple dress or coral top, for instance. Now, if that isn't quite bold enough for you, neon colors can look vibrantly stunning with turquoise jewelry - making you look modern and trendy.
Boho Style with Turquoise Jewelry
Yes, turquoise jewelry is pretty versatile. But boho and turquoise were just made of each other. The laid back vibes of boho go hand-in-hand with the vibrant hues of turquoise. That's just facts. Fun, right? We warn you, though - don't go overboard with your outfit. Just pick out your favorite pair of skinny jeans, a pair of leather fringed boots and a cute top, so you don't turn your casual look into a costume by accident. Don't be scared; you got this. Try turquoise jewelry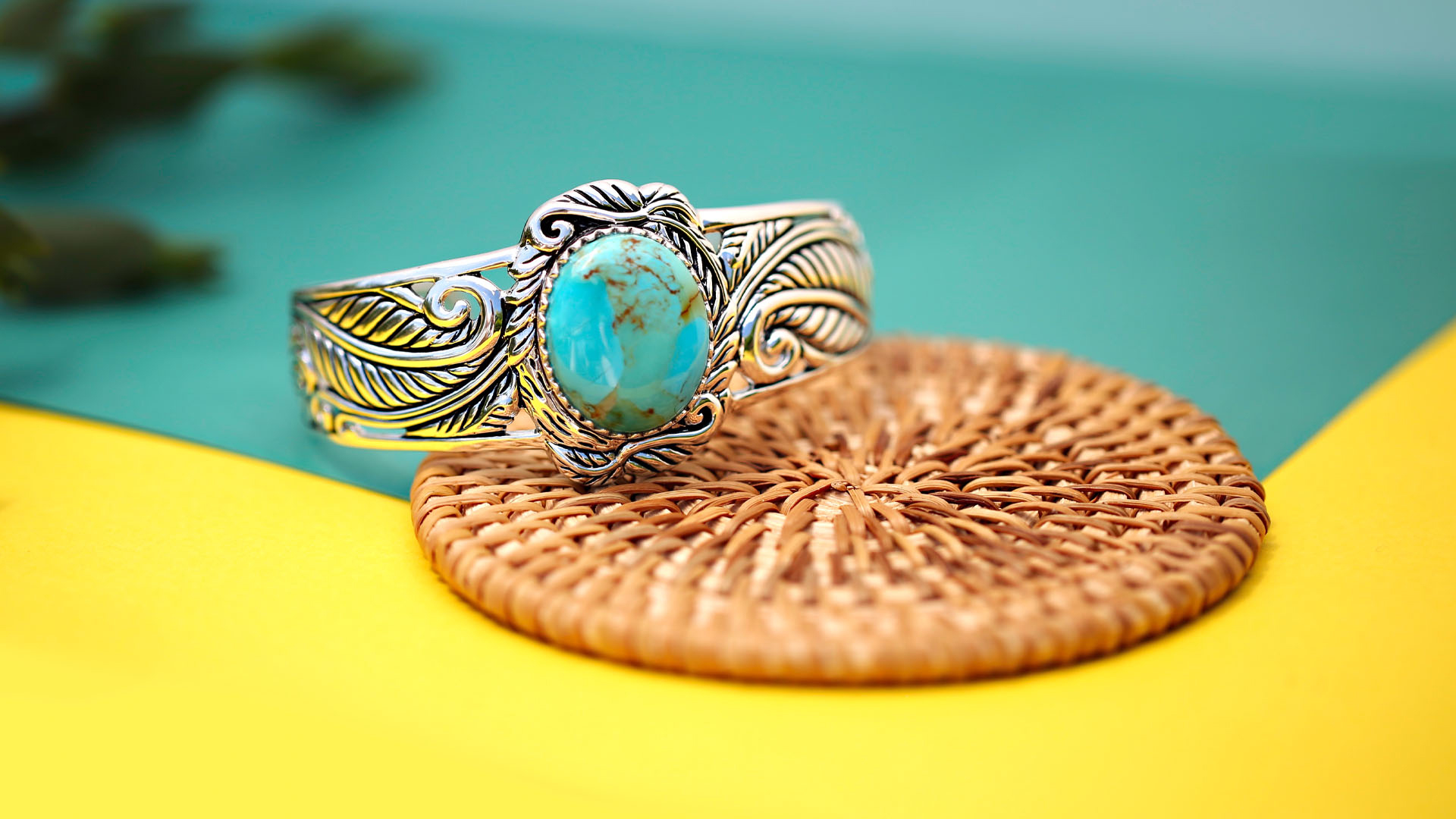 Your Bag