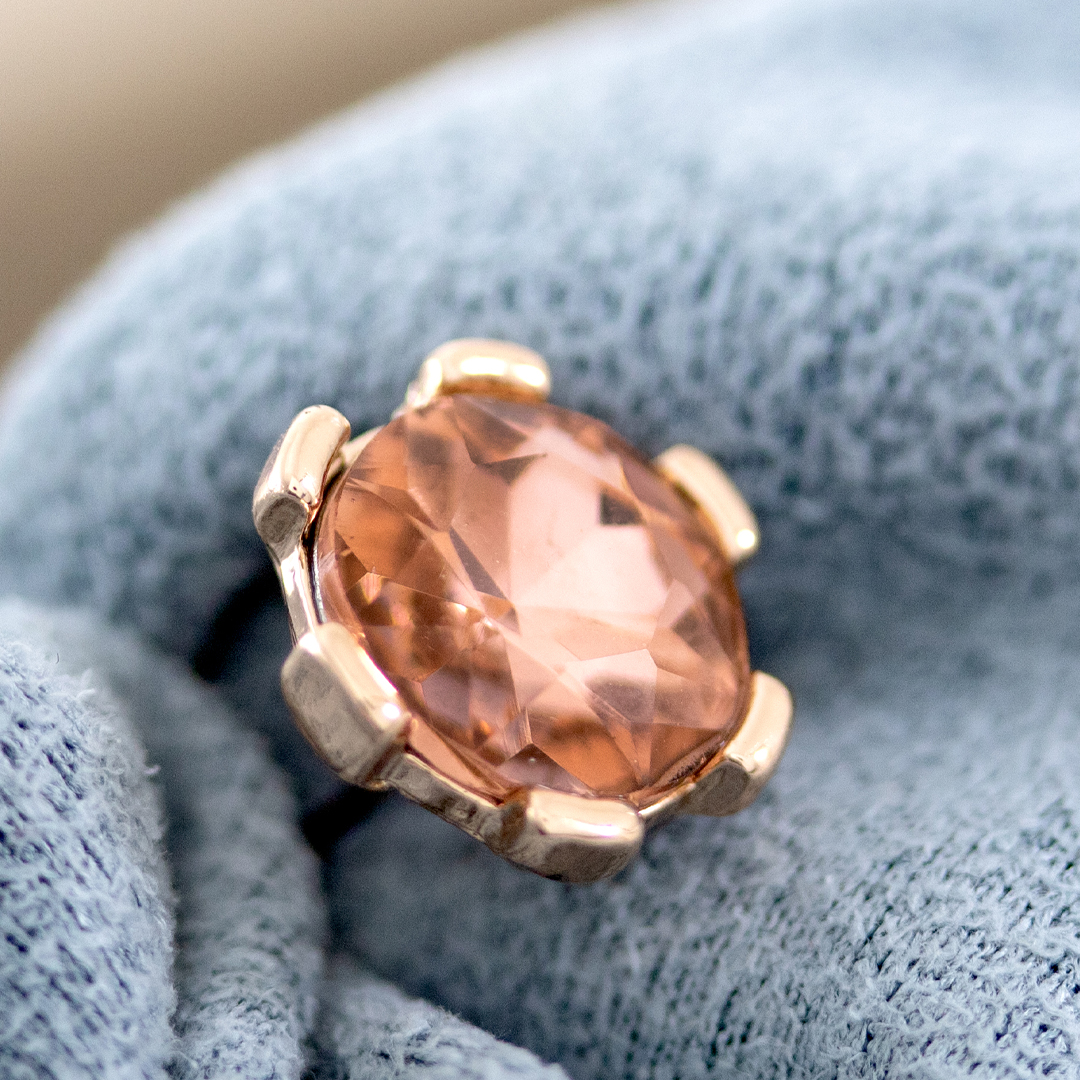 No-Fail Tips for Cleaning Your Jewelry
Want to show your jewelry the love that it deserves? Here's a list of tips and tricks sure to keep your jewelry sparkling and shining.
Published 10/08/2020 by Erin Pratt and Kyra Hensley
Basic Jewelry Cleaning Tips
What you'll need to get started
Ready, set, clean
Keeping your jewelry safe
Special Jewelry Cleaning Tips
Good-to-know tips to keep your gold glistening
How to clean sterling silver jewelry
How to clean pearl jewelry
How to clean costume jewelry
How to store jewelry properly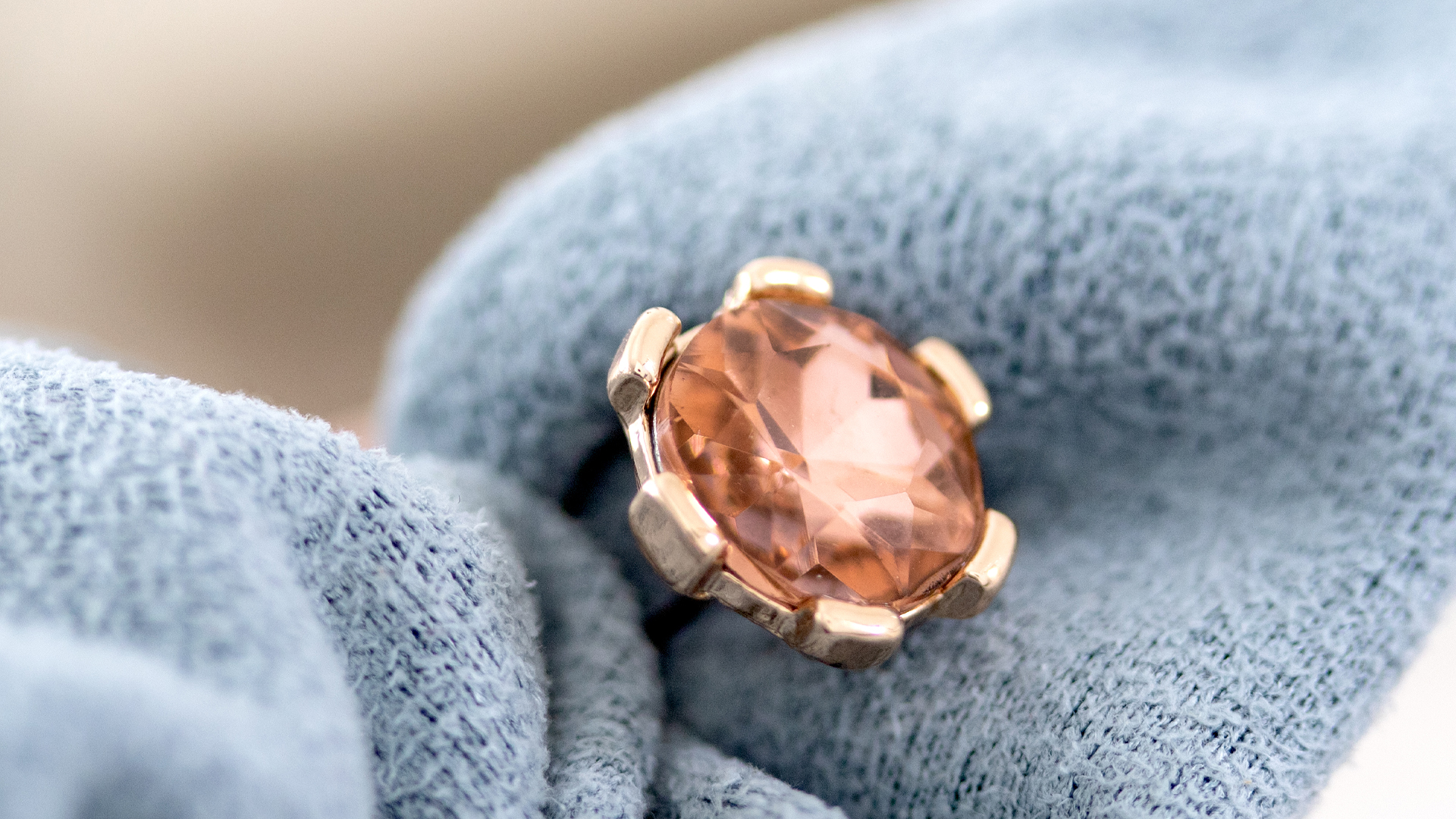 Basic Jewelry Cleaning Tips
From shining shoes to steaming garments, we do a lot to take care of the fashion pieces we can't live without, so don't forget to show your jewelry some love. Even durable metals (like solid gold) can benefit from regular cleaning.
We've come up with simple tips to follow that will help you care for jewelry and specific metals including items that are gold, gold plated, platinum, sterling silver, bronze, copper, simulated gemstone and most authentic gemstones.
First, here are some basic things to keep in mind.
What you'll need to get started:
Lukewarm water
Mild dishwashing soap or mild jewelry cleaner
A soft, clean and dry cloth
A small, soft-bristle toothbrush or cleaning brush
Always remember to do a quick safety check.
There's plenty of benefits to cleaning your jewelry, but you'll want to make sure that how you clean them keeps them free and clear of any additional damage or harm. To protect your jewelry from anything that can create a hassle that you don't need, follow these three safety steps:
If you're working over a sink, make sure to plug the drain. Plumbers are expensive.
Inspect gemstones to make sure all stones are secure. This is a good thing to do after the cleaning, too.
Go the extra mile for gemstones. Before cleaning, please check our Gemstone Enhancement and Care Chart for special care instructions.
Ready, set, clean!
Got everything from the list above? Excellent. We just have one little reminder for you before you begin. Not all metals and jewelry types are the same and might require varied treatment. We recommend checking our special care instructions beneath to avoid any misunderstandings before you start.
Are we in the clear? Great! Now you're ready to give your jewlery the shine of its life.
Follow the instructions below:
Prepare the cleaning solution in a small bowl by mixing two tablespoons of mild dishwashing liquid with one quart of lukewarm water. If you're using a commercial jewelry cleaner, read and follow the instructions on the product. Make sure the expiration date has not passed. Expired cleaner may be ineffective or could even damage your jewelry.
Soak jewelry for 10 to 20 minutes to soften residue and dirt.
Gently brush the sides, top, bottom and underside.
Rinse with clean water.
Pat dry–don't rub–with a clean cloth.
Repeat steps if necessary.
These jewelry clearing tips help return shine to your jewelry collection. But there's a few things you can do to ensure that your jewelry stays safe from activities that increase jewelry's likelihood of damage.
Keep your jewelry safe by removing it entirely when doing these two things.
Showering or swimming. Exposure to water can speed up the deterioration of plated metals.
Cleaning around the house. Whenever harsh chemicals like bleach are a part of your cleaning routine, take off your jewelry! Cleaning sprays may work on your kitchen counter, but they can tarnish a gold ring.
During strenuous workouts. No one wants a precious gemstone to get knocked out of its setting during a burpee routine. Plus, sweating is great for your skin, but not so great for your jewelry.
It's pretty darn simple. Those are the basic steps for cleaning most types of jewelry, but we've got you covered with additional tips and need-to-knows on taking care of specific materials.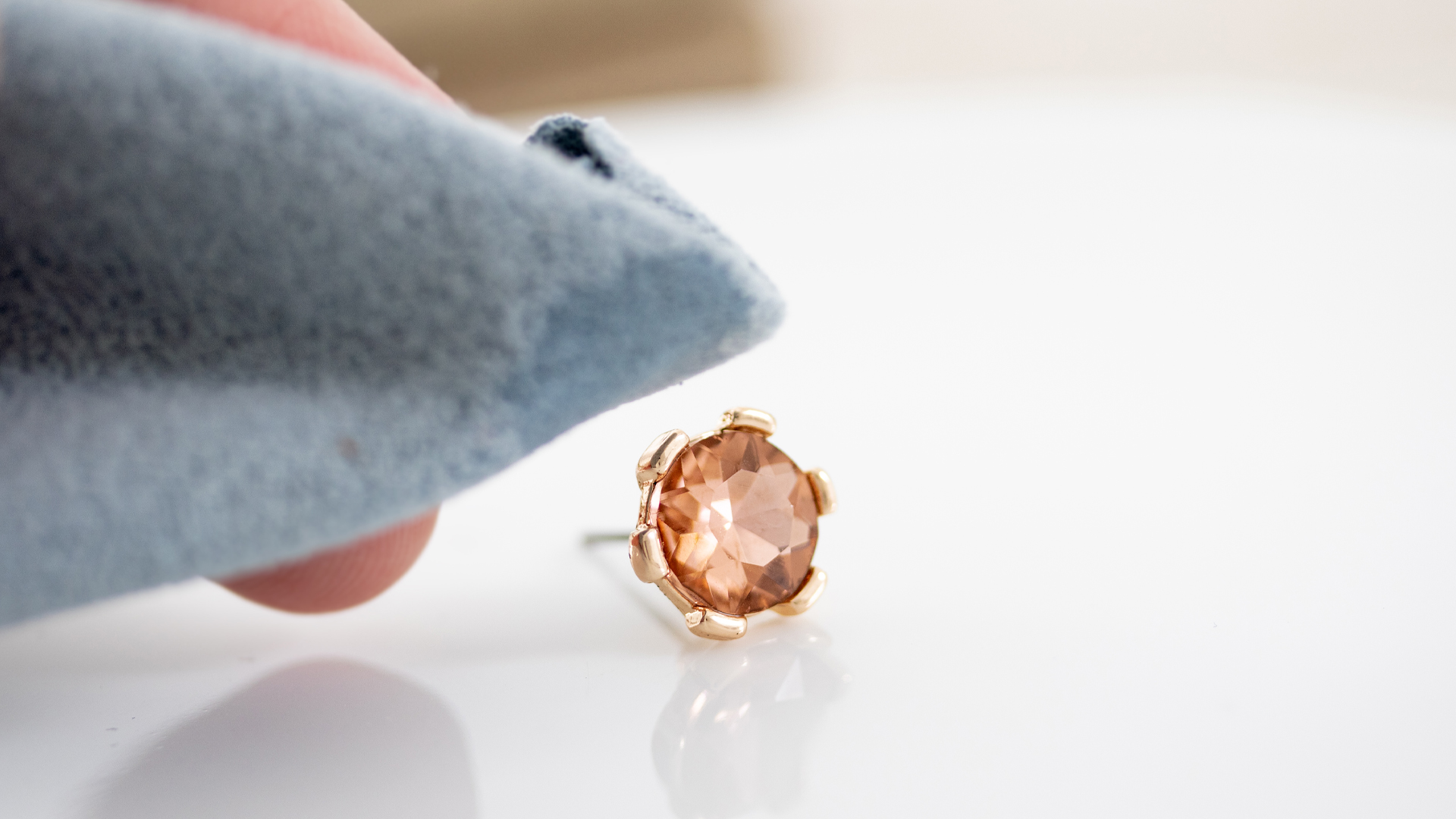 Special Jewelry Cleaning Tips
Good-To-Know Tips To Keep Your Gold Glistening
Keep your jewelry looking as good as gold with these gold jewelry care tips:
Gold is a soft metal and can be easily damaged if it touches or comes in contact with other jewelry.
It's always best to store gold pieces separately–even in individual jewelry bags–to prevent scratching.
After wearing, wipe with a soft cloth to remove debris, oils and perspiration. This helps keep the piece clean and restore its shine.
How To Clean Sterling Silver Jewelry
Good news: The best way to keep silver jewelry clean is to wear it! Oils from your skin can help keep silver clean and shiny, so the more you wear it, the better it will look. But if you're looking for some more in-depth tips to keep your sterling silver jewelry shining bright, keep reading.
To prevent tarnishing, avoid contact with lotions, cosmetics, perfumes, and hair products.
To restore shine, use a silver polishing or microfiber cloth. Wipe jewelry in a long back-and-forth motion when polishing. Rubbing in circles to polish silver could actually magnify tiny scratches.
If simple polishing doesn't do the trick, follow the basic cleaning guidelines outlined above.
If your silver jewelry item has a gemstone in it, we don't recommend using any sort of commercial cleaner. Check out this Gemstone Enhancement and Care Chart for special care instructions.
How to Clean Pearl Jewelry
Pearls are gorgeous gemstones of the sea, but they are quite delicate and have special care instructions. If you follow this guide on how to protect your pearls, they're sure to last a long time.
When getting ready, pearls should be the last thing you put on and the first thing you take off.
Avoid contact with lotions, cosmetics, perfumes, and hair products.
Wipe with a soft, dry cloth after each wear.
Don't use steamers, ultrasonic cleaners, or soak pearls in water.
Store separately in fabric-lined compartments to avoid scratching.
Store pearl necklaces and bracelets flat to prevent stretching.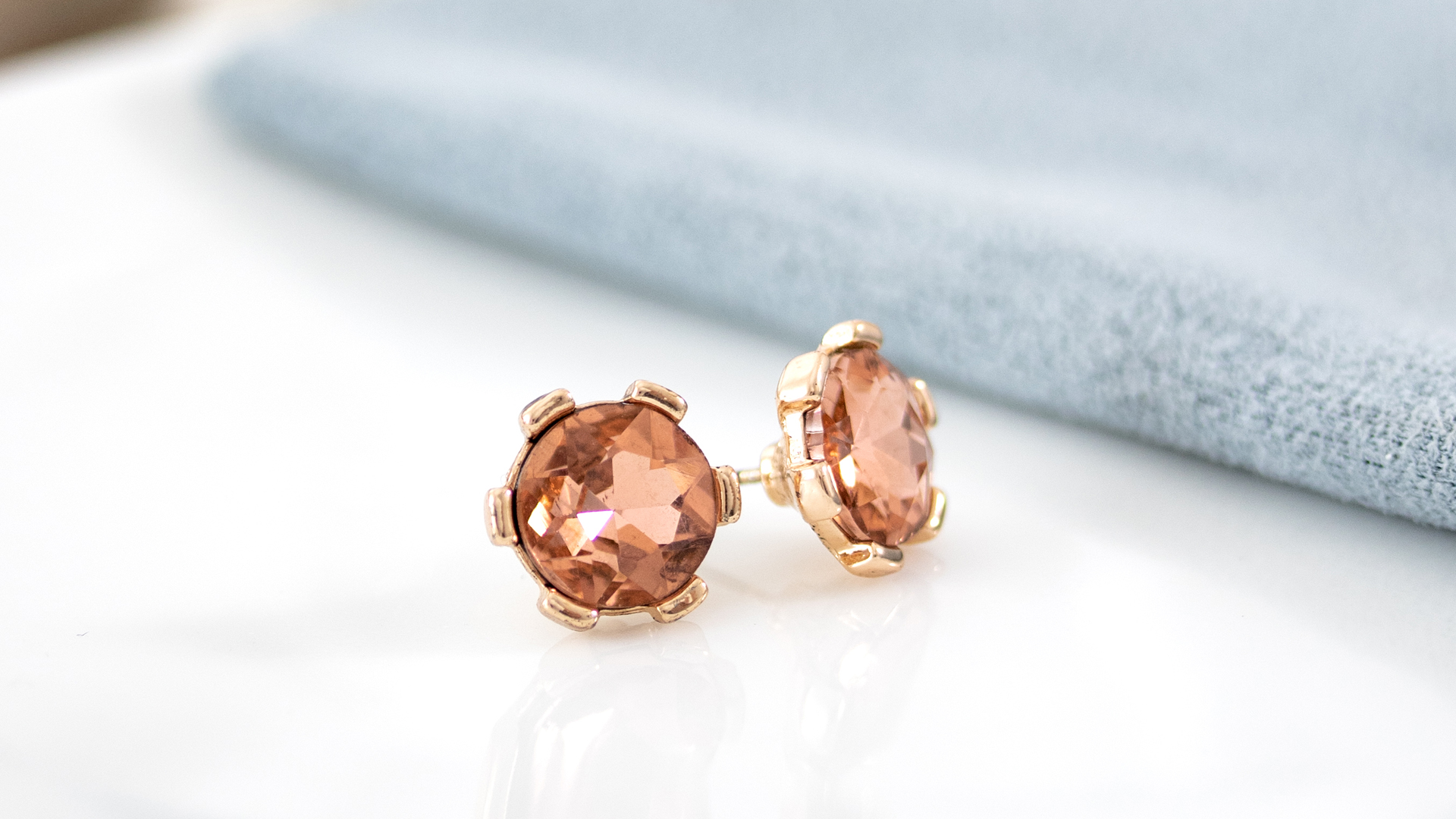 How To Clean Costume Jewelry
Keep your costume jewelry in tip top shape with these simple steps.
Wipe gently with a clean, damp cloth and use as little water as possible.
Dry with a soft, absorbent cloth.
Let air dry before wearing or storing.
Glue is often used to attach stones in costume or fashion jewelry, so be mindful of that when cleaning.
How To Store Jewelry Properly
How you care for your jewelry when you're not wearing it is just as important as when you are wearing it.
Jewelry boxes are the way to go when maintaining a diverse jewelry collection. Not only do they make finding the right jewelry for your outfit even easier, but did you know there's more benefits to storing your jewelry away? Gemstones, diamonds and metals can damage other jewelry items if pieces are stored together. So get organized and keep your jewelry pieces in separate containers.
Another organization hack for your jewelry box is making sure that clasps are fastened when you're storing away jewelry. Doing this simple step helps prevent your chains from tangling into knots. Also, always make sure jewelry is completely dry before storing. If it's not, your jewelry can tarnish quickly.
Your Bag