1341PB
REBL Dallas Hypoallergenic Steel Beaded Texture Ring
Sizing will add approximately two weeks to the ship time and rings that have been sized by Jedora are eligible for returns but rings sized by another jeweler are non-returnable.
Details
REBL Dallas Hypoallergenic Steel Beaded Texture Ring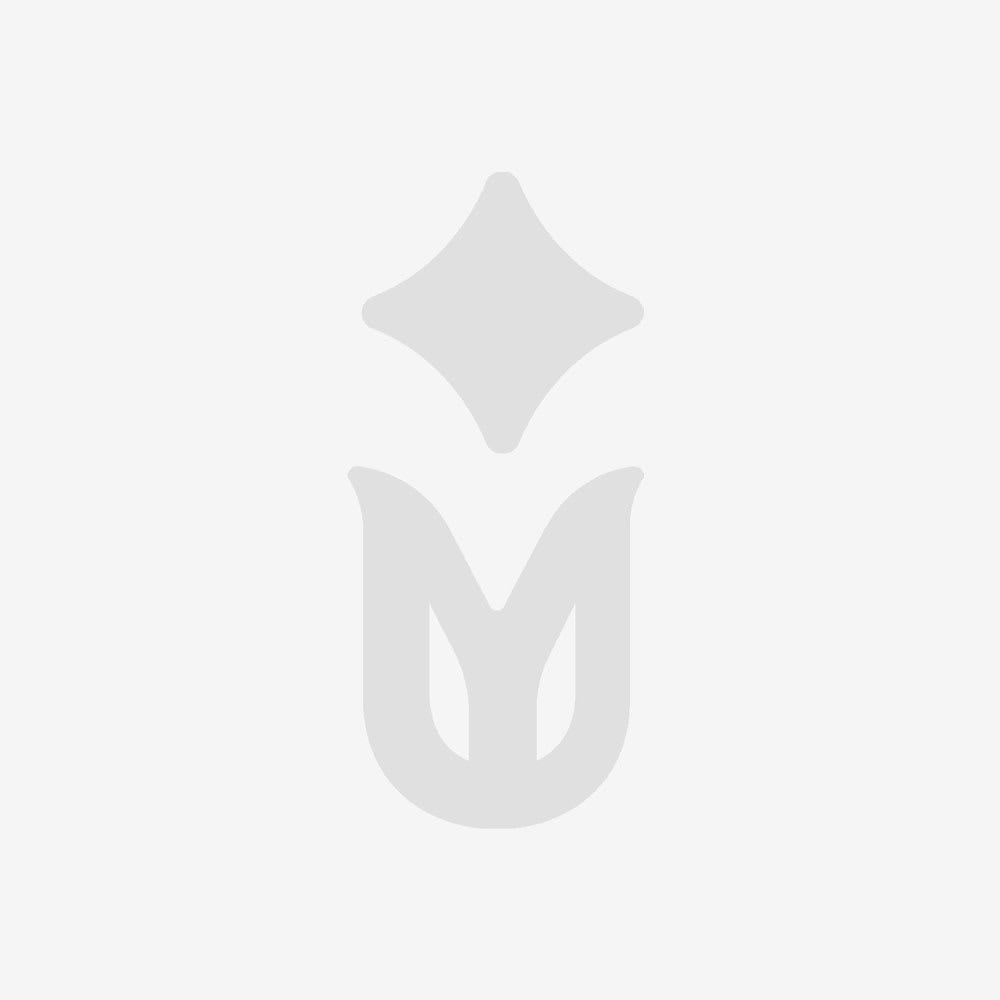 Product Detail

Shipping & Returns
Product Information
PRODUCT DETAILS: Composition: Hypoallergenic Steel Measurements: Ring Width - 4mm Taper to 1.8mm CARE GUIDE: Hypoallergenic, 100% water proof jewelry that you can wear without a care! Wear it in the bath, shower, rain, snow, hurricane, pool, ocean or planet mars. Plated using an environmentally friendly process - wear it without any guilt!
Product Type

Ring

Country of Origin

China

Piece Count

1

Adjustable

No
Shipping Policy
Free, Expedited 2-Day Shipping on purchases of $120.00 or more. Shipments are made via USPS or FedEx depending on market rates. Shipments are generally made within 24 hours of receipt of order, or the following business day in the case of weekends and/or holidays. Shipping currently only available in the United States.
Return Policy
REBL is committed to providing you beautiful stainless steel jewelry that stands the test of time with a generous return policy outlined below: Full Store-Credit returns & exchanges are offered within 7 days from receipt of your Rebl Jewelry. Reported defects that are not related to plating after 7 days may not be returned. Full Store-Credit returns & exchanges are offered within 1-Year for issues related to the plating, (i.e. fading or tarnish) of your Rebl Jewelry.
Privacy Policy
PRIVACY POLICY This Privacy Policy describes how www.rebljewelry.com (the "Site" or "we") collects, uses, and discloses your Personal Information when you visit or make a purchase from the Site. COLLECTING PERSONAL INFORMATION When you visit the Site, we collect certain information about your device, your interaction with the Site, and information necessary to process your purchases. We may also collect additional information if you contact us for customer support. In this Privacy Policy, we refer to any information that can uniquely identify an individual (including the information below) as "Personal Information". See the list below for more information about what Personal Information we collect and why. Device information Examples of Personal Information collected: version of web browser, IP address, time zone, cookie information, what sites or products you view, search terms, and how you interact with the Site. Purpose of collection: to load the Site accurately for you, and to perform analytics on Site usage to optimize our Site. Source of collection: Collected automatically when you access our Site using cookies, log files, web beacons, tags, or pixels [ADD OR SUBTRACT ANY OTHER TRACKING TECHNOLOGIES USED]. Disclosure for a business purpose: shared with our processor Shopify [ADD ANY OTHER VENDORS WITH WHOM YOU SHARE THIS INFORMATION]. Order information Examples of Personal Information collected: name, billing address, shipping address, payment information (including credit card numbers [INSERT ANY OTHER PAYMENT TYPES ACCEPTED]), email address, and phone number. Purpose of collection: to provide products or services to you to fulfill our contract, to process your payment information, arrange for shipping, and provide you with invoices and/or order confirmations, communicate with you, screen our orders for potential risk or fraud, and when in line with the preferences you have shared with us, provide you with information or advertising relating to our products or services. Source of collection: collected from you. Disclosure for a business purpose: shared with our processor Shopify [ADD ANY OTHER VENDORS WITH WHOM YOU SHARE THIS INFORMATION. FOR EXAMPLE, SALES CHANNELS, PAYMENT GATEWAYS, SHIPPING AND FULFILLMENT APPS]. Customer support information Examples of Personal Information collected: [MODIFICATIONS TO THE INFORMATION LISTED ABOVE OR ADDITIONAL INFORMATION AS NEEDED] Purpose of collection: to provide customer support. Source of collection: collected from you. Disclosure for a business purpose: [ADD ANY VENDORS USED TO PROVIDE CUSTOMER SUPPORT] [INSERT ANY OTHER INFORMATION YOU COLLECT: OFFLINE DATA, PURCHASED MARKETING DATA/LISTS] [INSERT FOLLOWING SECTION IF AGE RESTRICTION IS REQUIRED] MINORS The Site is not intended for individuals under the age of [INSERT AGE]. We do not intentionally collect Personal Information from children. If you are the parent or guardian and believe your child has provided us with Personal Information, please contact us at the address below to request deletion. SHARING PERSONAL INFORMATION We share your Personal Information with service providers to help us provide our services and fulfill our contracts with you, as described above. For example: We use Shopify to power our online store. You can read more about how Shopify uses your Personal Information here: https://www.shopify.com/legal/privacy. We may share your Personal Information to comply with applicable laws and regulations, to respond to a subpoena, search warrant or other lawful request for information we receive, or to otherwise protect our rights. [INSERT INFORMATION ABOUT OTHER SERVICE PROVIDERS] [INCLUDE FOLLOWING SECTION IF USING REMARKETING OR TARGETED ADVERTISING] BEHAVIOURAL ADVERTISING As described above, we use your Personal Information to provide you with targeted advertisements or marketing communications we believe may be of interest to you.
Your Bag