SFR945
Sphalerite 5mm Round 0.75ct
Sphalerite 5mm Round 0.75ct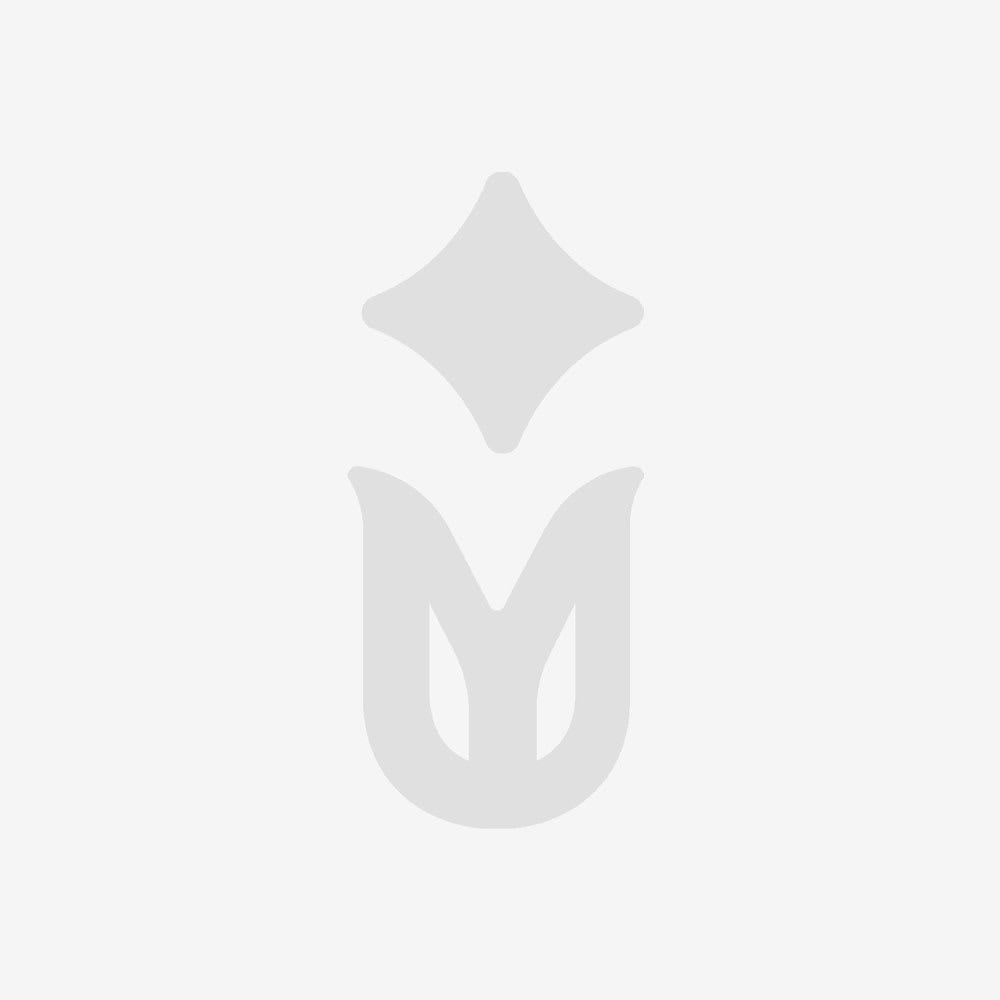 Product Detail

Shipping & Returns
Product Information
Spanish Sphalerite minimum 0.75ct 5mm round. The gemstone was mined in Spain and cut in Sri Lanka.
An uncommon treasure for gemstone collectors, sphalerite is a gem that has few peers in the realm of gemstones. With 3.5 times more dispersion than diamond, its fiery beauty makes it a gem in high demand with gem lovers across the globe. While prized by collectors, the availability of gem quality material is, at best, quite scarce. Historically, Spain has been regarded as the premier source for the finest quality gems. When fashioning rough material into gems, it is all about the lapidary and the cutting process. Sphalerite presents great challenges to the gem cutter due to its lack of hardness, perfect cleavage and brittle nature. Yet, once a gem has been properly cut and polished, the final result is spectacular as the gems internal and external beauty has been revealed! Mother Nature wasn't shy as she was mixing sphalerite's formula. It is a zinc sulfide that contains varying amounts of iron, which determine its final color or blends of color. Named from the Greek sphaleros, meaning deceptive, its name is well deserved as it presents identification difficulties in the field without proper gemological tools. A gem not often seen, we invite you to discover the brilliance of sphalerite today at Jewelry Television and jtv.com.
Product Type

Single Gemstone

Country of Origin

Sri Lanka

Piece Count

1
Shipping Policy
Items are typically shipped to you no later than 72 hours of your order, although many packages ship within 24 hours. When your order has shipped, you will receive an email with a tracking number. Rest assured, shipping insurance is automatically added to all packages. If you have any questions or concerns about the status of your order, please contact Jedora Customer Care at 1-833-453-3672 or help@jedora.com.
Return Policy
We hope you love your gemstones! But if you are not satisfied with your purchase, you may return your item(s) within the return period listed below for a full refund to your original form of payment. We may refuse to accept a return that is received after the return period. To be eligible for return, items must be in their original, unused condition. Returns will not be processed for any items that have been altered in any way after shipment. All returned items may be checked and quality inspected to ensure the items have not been tampered with or replaced. Please allow 7-10 business days from our receipt of your return to process your exchange or refund. Please see the Jedora Terms and Conditions for additional information regarding submitting a return.
Privacy Policy
We comply at all times with Jedora's Privacy Policy. We will not use your information for any purpose other than fulfilling orders and addressing customer service issues. We also will not disclose your personal information to any third party for any reason. If you have any questions for our Store, you may submit them through the Jedora platform, and we will provide a response as soon as possible.
Your Bag