When you hear that the talk of the town is "vintage" jewelry, you've probably asked yourself: what exactly is vintage jewelry? Most people confuse the terms "retro", "vintage" and "antique" when examining jewelry. While they can be easily confused, we're here to help you figure out what you're shopping for and which style is best for you and your wardrobe or needs.
Retro Jewelry
Retro jewelry matches up with the styles of the past but is not authentic. Many people think retro means recent out of style jewelry, such as pieces from the 80s or 90s, but that's not the case. So don't get your wires crossed!
For example, an Art Deco style ring that was manufactured recently is not an antique or vintage piece. It's retro because it was fabricated later in time and isn't original to the time period. That doesn't mean it's any less fashionable or fabulous, but it's an important distinction for the history behind the object.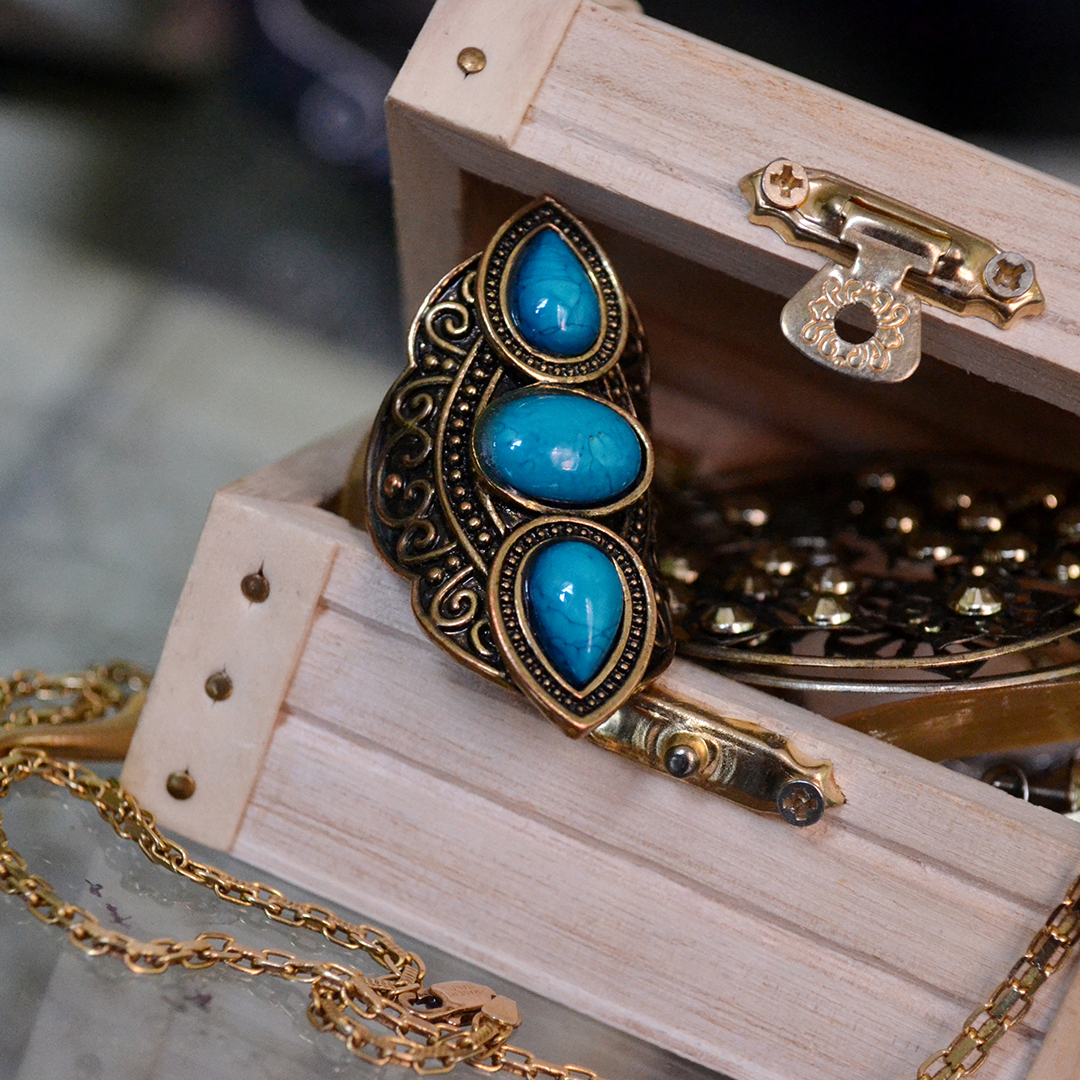 Antique Jewelry
These authentic jewelry pieces were manufactured before the year 1910. Most people say that antique jewelry is Victorian (1837-1901) or Edwardian (1901-1914), but it could technically go back further, assuming you can find a piece in good condition. British fashion has had a lot to say about the fashions around the rest of the world, including the fairly young United States.
Vintage Jewelry
These authentic jewelry pieces were manufactured from the 1920s to the 1970s. In order to be considered vintage, jewelry must be at least 20 years old. And very soon, the styles of the 2000s may be part of the vintage collection themselves. What most people mean by vintage, however, is the earlier jewelry pieces of the roaring 20s. Some also describe these jewelry fashions as "classic".
Ready for a fun fact? In order for a piece to truly be considered vintage or antique, it must have at least 50% of the original materials intact. Repairs to clasps or metal work can prevent jewelry from being classified as vintage or antique, but repaired jewelry is still a stylish addition to any outfit.
Vintage Jewelry Through The Ages
When adding to your vintage collection, you'll want to know the differences between all the ages that are classified as "vintage". After all, a lot of elements go into creating the jewelry of the time period. From overseas fashions to the material availability… even important historical events like the Great Depression and World Wars have had lasting impacts on the jewelry world.
Knowing what beaded beauties were popular in the 40s will help when you're glancing through thrift shop jewelry trying to find the right vintage piece for your collection. So follow along with us as we blast through the past, starting with the 1920s and 1930s.