About Us
Explore. Discover. Adorn.™
Jedora™ was created to help you express your individual story. Jedora is a jewelry, watches, and gemstones marketplace that brings together both familiar and emerging brands, designers, and best-in-class manufacturers, to provide a one-stop-shop for all your jewelry, watch, and loose gemstone needs. An immersive, intuitive, and inspiring platform, Jedora empowers you to experience the joy and delight of discovering the perfect piece to complete your look or augment your collection.
While offering a vast assortment of products, Jedora guides and customizes your journey for a hassle-free shopping experience. You can easily shop by store, by look and style, or by product category to explore the full landscape of items and choices, or to discover specific brands all with a click of a button. For the inquisitive explorer who seeks inspiration, curators have created shoppable looks, enabling you to effortlessly find pieces that reflect your tastes – or to uncover new and different ways to style your favorites. The more you explore, the more personal your curation gets, offering a more tailored experience every time you visit.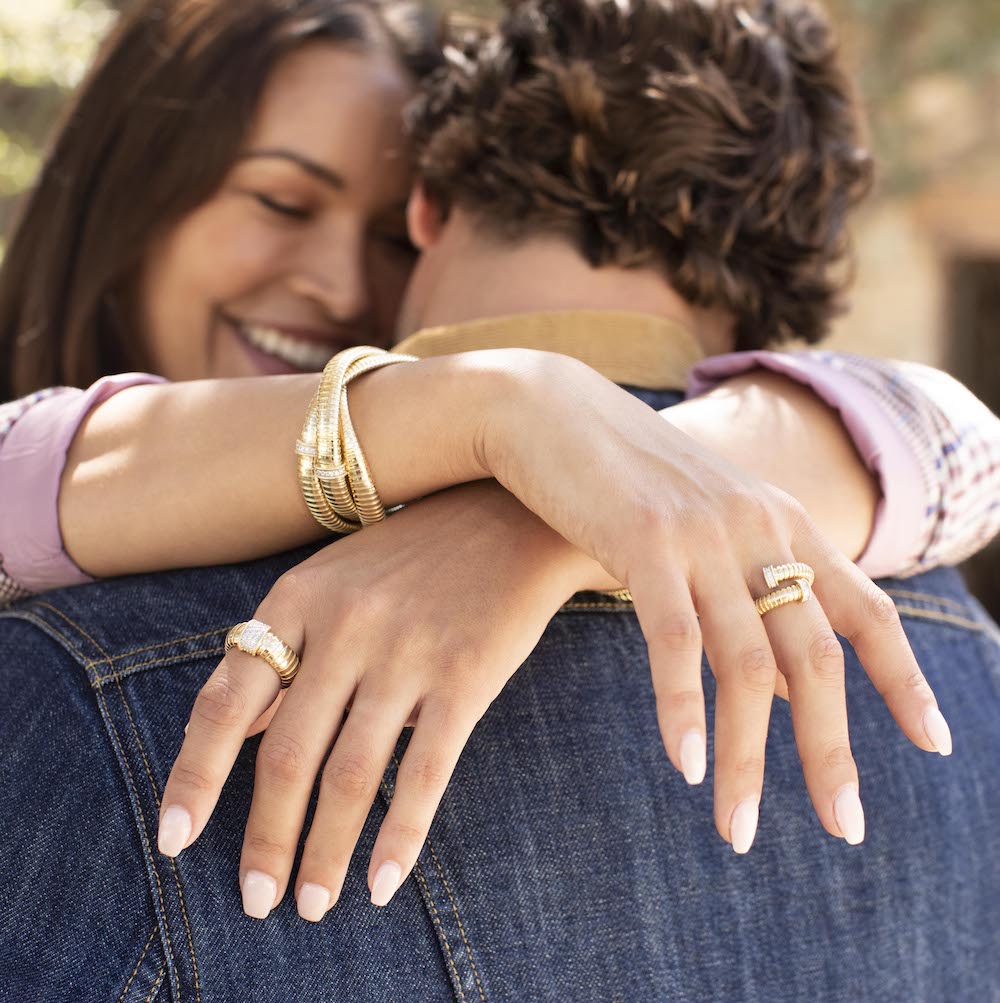 As your passport to style exploration, Jedora aims to help complement your uniquely beautiful self in uniquely beautiful ways – for every occasion, reason, and season.    
Backed by a team with decades of experience in the jewelry retail industry, Jedora aims to be a trusted resource that provides lifetime care for your jewelry, watches, and gemstones. With the Jewel Safe Protection Program, you can protect your purchases and ensure your precious items retain value. We also offer convenient payment options, including an interest-free installment payment program and more.
Jedora employs numerous graduate gemologists, diamontologists, and applied jewelry professionals as part of our commitment to offering a fun and engaging educational experience. With our library of information and materials, we equip you with the knowledge you need and turn you into the fashion trend or gemstone expert you never knew you could be.
Loosely translated from its Greek origins, Jedora can mean "gift of the world," which is what jewels and gemstones are to us—universal treasures that never fail to elicit wonder and delight. Jedora is a wonderland for people like you on the hunt for the jewelry, watches, or gemstones that mean something special and that you will truly adore. Get ready – it's time to explore the world of Jedora.
Your Bag