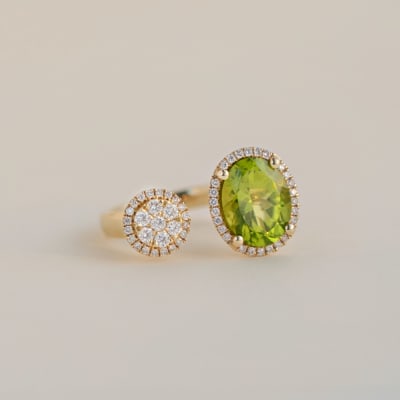 The Bold, The Beautiful, and the Breathtaking: 6 Ring Styles
Jedora presents six bold, beautiful, and breathtaking additions to any jewelry box. Keep reading for some hot styling tips.
Published 11/17/2020 by Kyra Hensley
A ring is a jewelry piece with purpose. Rings can signify all the important stages of moving forward in a relationship… from dating to seriously-in-love and from engagement to marriage. Even after five, twenty-five or fifty years of marriage, rings can be excellent anniversary gifts, as beautiful reminders of all the great years behind and the great years still ahead.
But don't think rings are all about relationships. Wearing a ring can be the ultimate statement of independence. In fact, independence for women kicked off the popular style trend known as the cocktail ring. Women in the 1920s decided that wearing big bold statement rings was a perfect way to express their newfound power and influence in society. And no one is going to stop you from doing the same.
Whether you're in a relationship, rocking the single life or "it's complicated," every girl needs to know what rings are out there and available. That's why we've assembled three categories of rings that you need to know about.
Let's meet the bold, the beautiful and the breathtaking ring styles that Jedora has to offer.
The Bold...
Sometimes, the only way to make sure that you're heard is to speak up and be bold. That's the magic behind the bold ring style of dome rings and open-design rings. Never heard of them? No worries, we'll be sure to share all about these amazing rings so that everyone can enjoy their bold and energetic sparkle.
Dome Rings
Don't let the minimalistic style of dome rings fool you. These bold pieces don't need much bling backup when you're putting together an outfit. For a day at the office or a night on the town, a dome ring with some simple gemstone earrings is just the right amount of boldness to drive you to success.
Some dome rings are smooth and sleek, while others display a dramatic flair with their rows and rows of gemstones, like a sky full of stars. The best thing about dome rings is they don't pretend to be like any other ring. They are who they are, the unashamed statement makers, the bold and flashy. And they just might be the bold ring you need to make a statement of your own.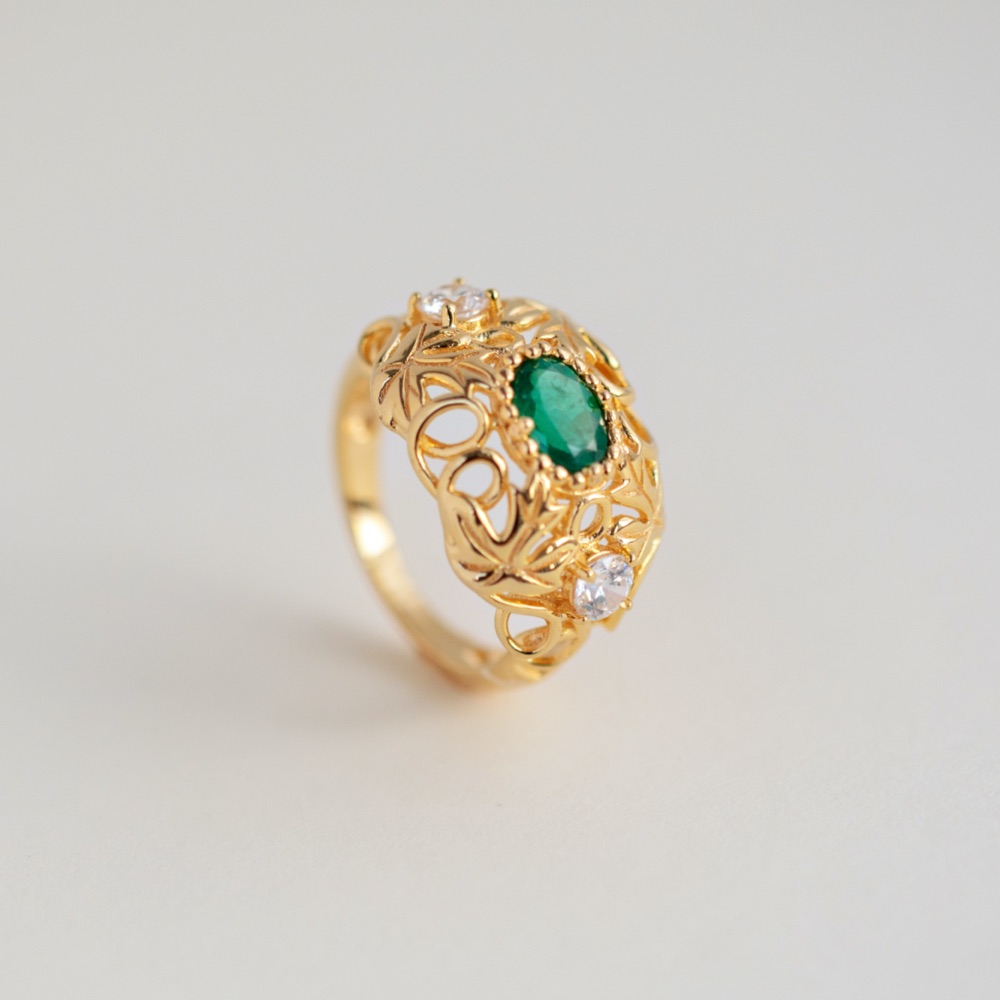 Open-Design Rings
Open design rings aren't solid metal like the dome ring, but these rings are just as bold, if not more. How is that possible, you wonder. Well, open design rings defy expectations about rings. No longer do bands have to be solid pieces of metal. The open spaces in the ring create room for your individual style (and your finger) to breathe freely and create patterns that wouldn't be possible otherwise.
Be open to the light, breezy look of nature jewelry with gaps between the leaves, vines and blossoms. Or what about rings featuring geometric shapes like triangles featured front and center? Open design rings allow you to create art from what's there… and what's not, while letting you boldly experiment with what ring motifs speak to you and your unique personality.
And what could be more bold than that?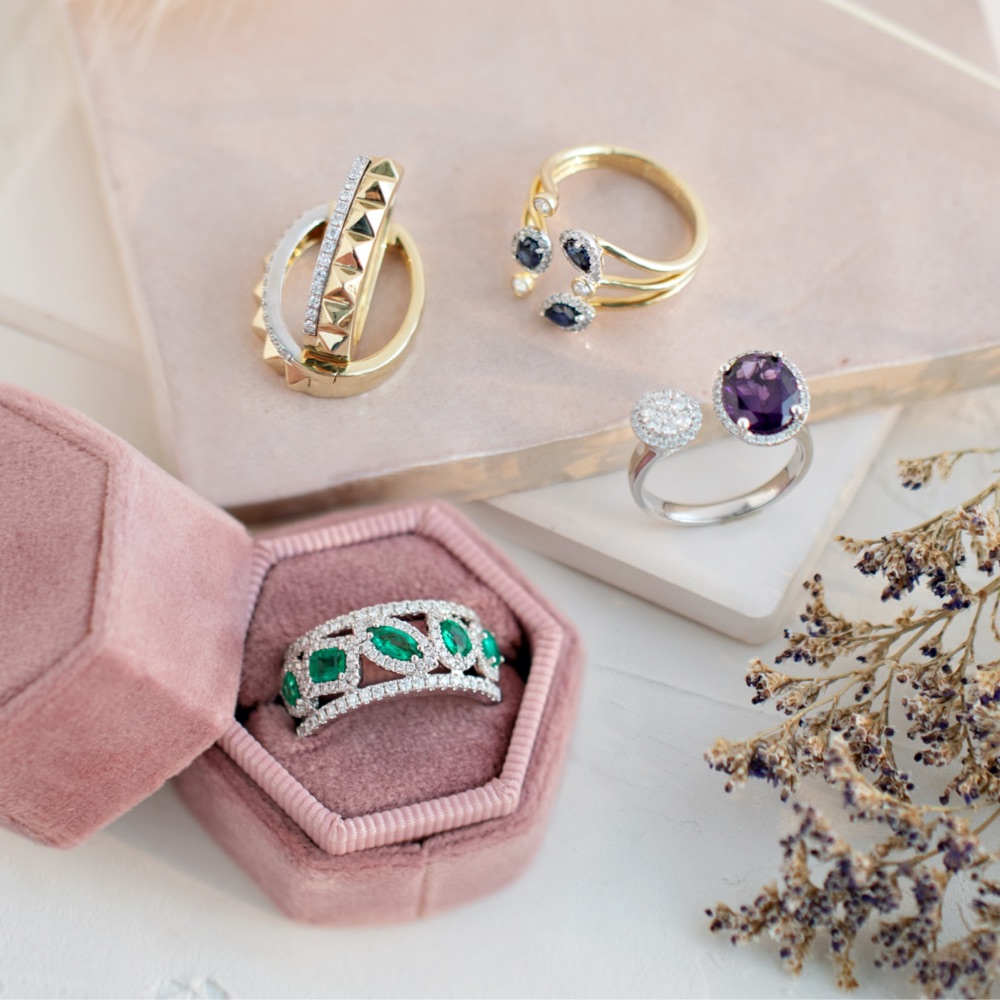 The Beautiful...
It's said that beauty is in the eye of the beholder. But we think it's almost unanimous... these next two ring styles are so beautiful, they're practically irresistible. Elegant and dazzling, these rings can't help but be noticed. So make way for the beautiful ring design of bypass rings and crossover rings. Although the names might make them sound similar, the only two things these rings have in common are how polished and elegant they look in almost any outfit.
Crossover Rings
Crossover rings can be seen as the two-for-one deal of the ring world. These lovely rings have more than one band (more like two, three or more) that cross over one another to create elegant X shapes. So as a statement ring, crossover rings could earn you double, maybe triple the admiration at your next social event.
People can't get enough of crossover rings because of their sculptural style that defies the stereotypical ring. Crossover rings curve, turn and well, cross over in unexpected and exciting ways. Some are sleek, simple metal bands, while others, like the baguette crossover ring, have two wider bands set with magical, sparkling diamonds. Whatever crossover ring captivates your attention, count it as a worthy member of your ring collection!
Three Stone Rings
A central motif with three glittering gemstones makes three-stone rings true beauties of the jewelry world. One of the most magical elements of three-stone rings is their variety. If you like to keep things simple and sweet, wear a three-stone ring with three stones identical in size and color. Feeling a little more adventurous and zany? Wear a three-stone ring with a drop dead gorgeous tri-color palette or gemstones of slightly different sizes. You know what you need.
Three-stone rings can be perfect gifts to celebrate an engagement or anniversary. The two stones on the left and right could be his and her birthstones, or the soon-to-be bride and groom's favorite colors. As for the central stone, you can't go wrong with something as pure and elegant as a diamond, bridging the gap between the two and uniting them in blissful gemstone matrimony.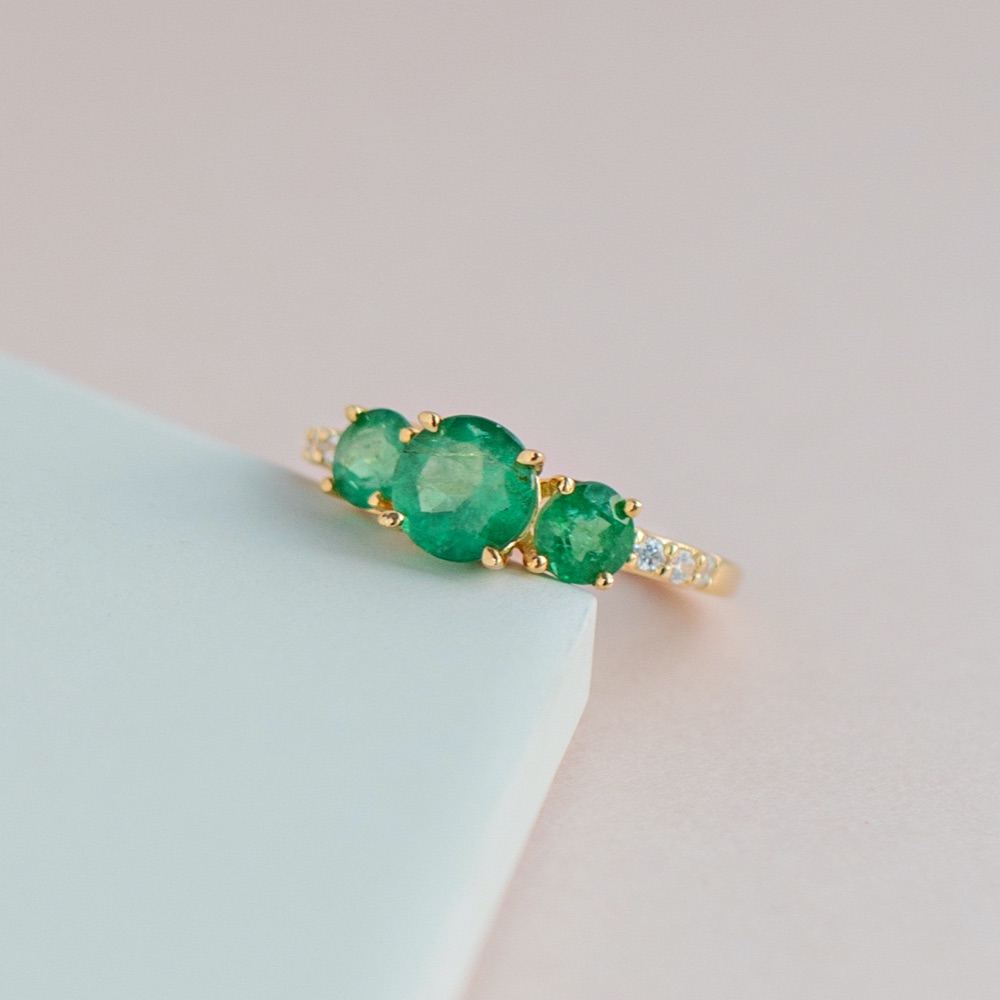 And The Breathtaking...
If you want jewelry that leaves people in awe, look no further than these two breathtaking ring styles: eternity rings and three-stone rings. Not only do they stun on first sight, but both have such sweet significance for those of us in relationships that you'll have a smile on your face. It's amazing how such simple bands can leave such a shocking impression, but we're not too surprised.
Bypass Rings
Bypass rings are beautifully unique rings. Unlike most ring bands, they aren't a solid circle of metal. Instead, the two ends of the circle curve apart from each other, creating a smooth and fluid style that breaks traditional jewelry expectations in the most elegant way.
But what's a ring band without some sparkle? Some designs place a glittery gem between the two ends. In other designs, the two ends meet in the middle with one gemstone on each end. The incomplete circle with gemstones closing the gap has come to have a poetic meaning for engaged couples. It represents two individuals coming together and becoming one in marriage. The lovely symbolism only adds to the beauty of the bypass ring.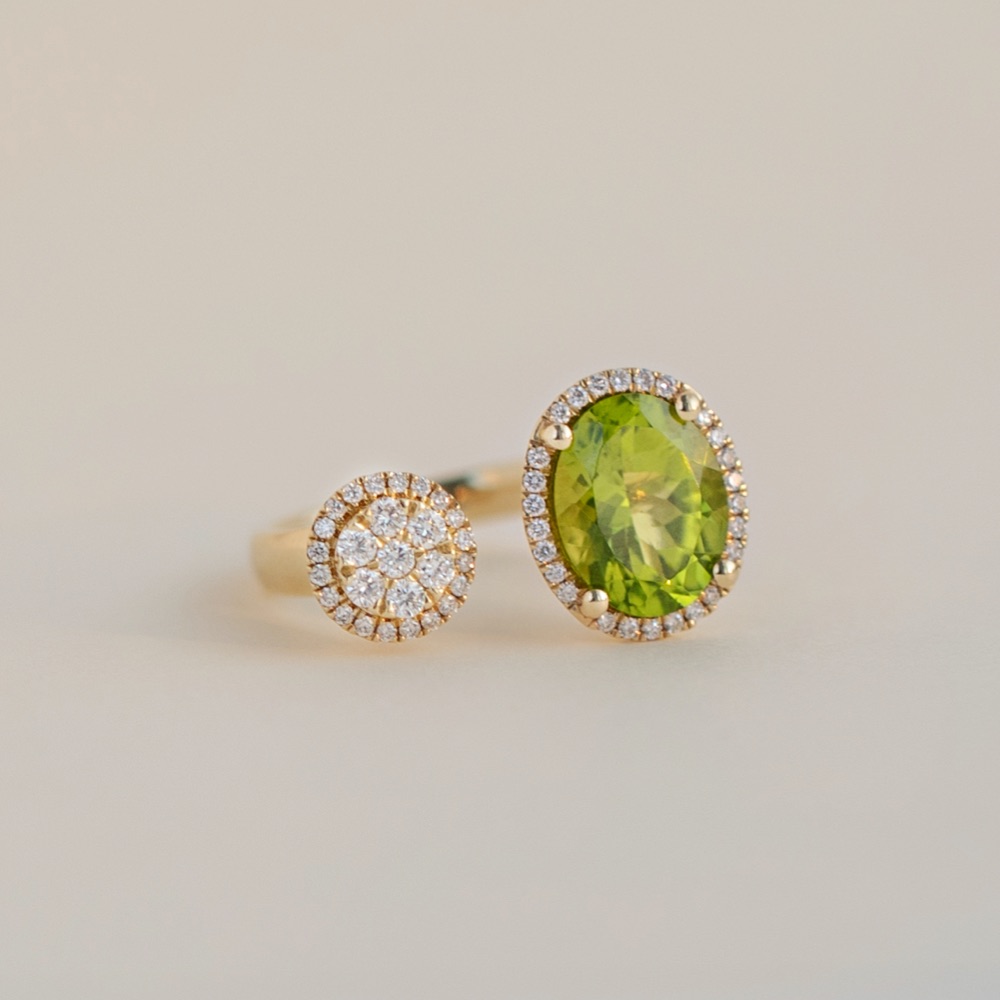 Eternity Band Rings
Only eternity band rings can offer a 360 degree shine with glittering gemstones all around the band. Round cut diamonds are classic in eternity band rings, but other gemstones and cuts are just as brilliant. Since each millimeter of these rings packs a punch with its sparkle, you can expect eternity band rings to be a little thicker than your average ring. Some set the diamonds within the ring's structure, while others have each diamond individually faceted onto the ring.
But we haven't even told you the best part about eternity band rings. Giving an eternity band as a gift is a great way to make your one and only smile. Since the diamonds that encircle the bands are eternal, it means that the person gifting the ring promises that same eternal, everlasting love to you. Aww, isn't that sweet? Who knew that such a stunning stone could have such a sweet meaning behind it?
With six spectacular rings to choose from, we'll leave the rest up to you!
Your Bag