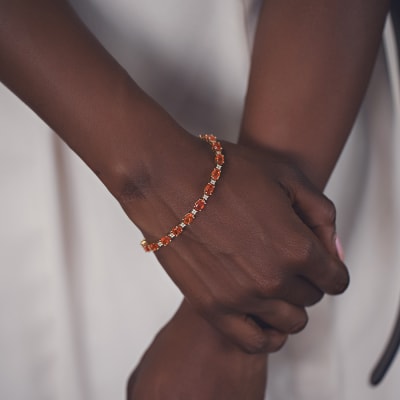 Stand Out in Orange Jewelry
Is it possible to have a color that's passionate like red and lighthearted like yellow? Introducing the power of orange jewelry to transform your look from dull to dazzling.
Published 01/21/2021 by Kyra Hensley
Orange jewelry comes in all shapes and sizes. But before we get into the different gemstones and stylings that orange jewelry has to offer, why not talk about its revitalizing, energetic effect on those who like to look at (and wear) the color orange?
Orange Jewelry Symbolism
As a color associated with excellent health and revitalization, orange jewelry is worth wearing all year round. Why does the color orange get associated with your wellbeing? The answer is actually quite simple. Since oranges (the fruit) have immunity boosting vitamin C, this color gets all the same wonderful associations, helping you tackle anything the day or week throws your way.
Another amazing quality about the color orange? Not only does it keep you thinking healthy, it encourages and motivates you to get up and go! Orange is a color that stimulates, excites and grabs your attention. It's this simple reason that road signs are bright orange… you just can't look away! If you want jewelry that peps you up and keeps you alert, orange jewelry is the way to go. Every time.
Need another reason to go orange? Don't worry, we've got you. Orange is also associated with creativity, passion and freedom. Keep your head held high with orange jewelry. You can't get any closer to wearing sunshine than this. Trust us.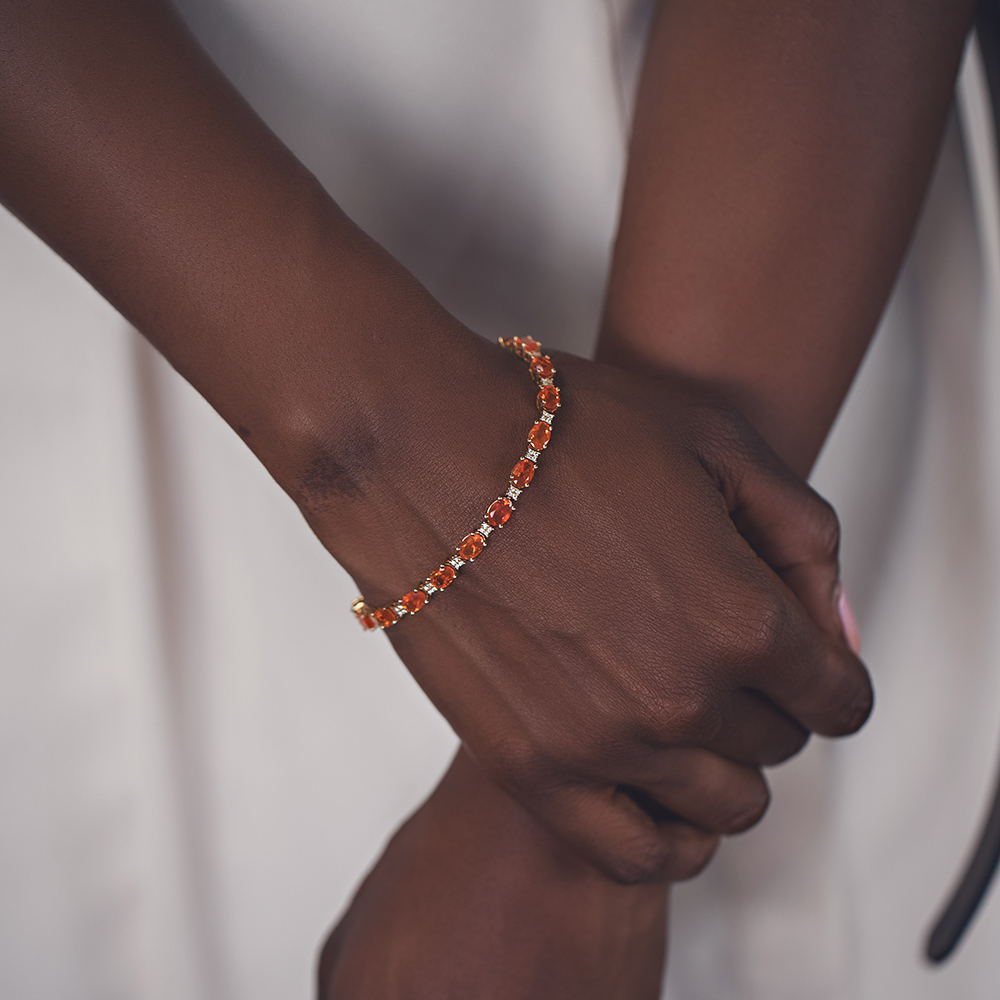 Orange Gemstones
Bring a little bit more sunshine into your life with orange gemstones. Here's some of our top picks for orange gemstones to feature in your jewelry.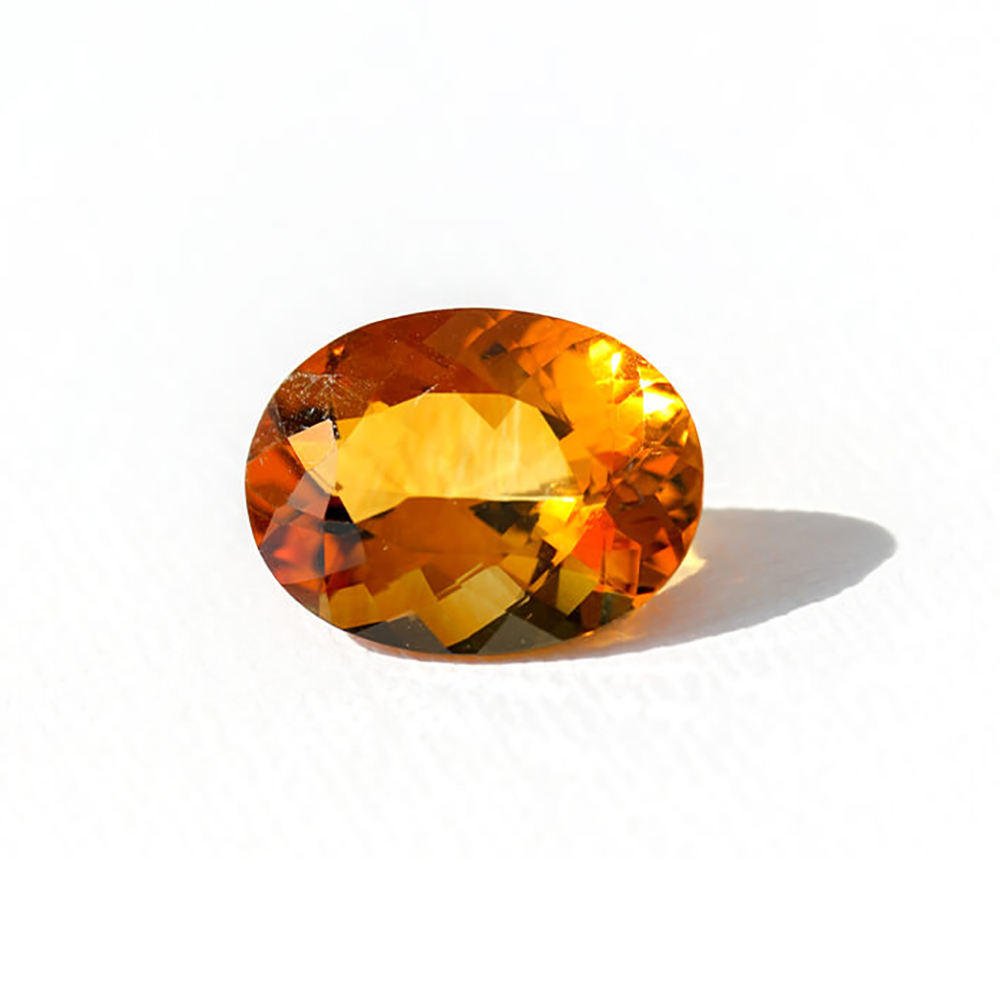 Citrine
The gemstone citrine sounds pretty similar to 'citrus'. Coincidence? Not really! These yellow-orange gemstones share the same captivating colors as citrus fruits, like oranges and lemons. And just like how these immune boosting fruits keep you living your best life, wearing citrine jewelry is sure to empower you to look and feel your very best.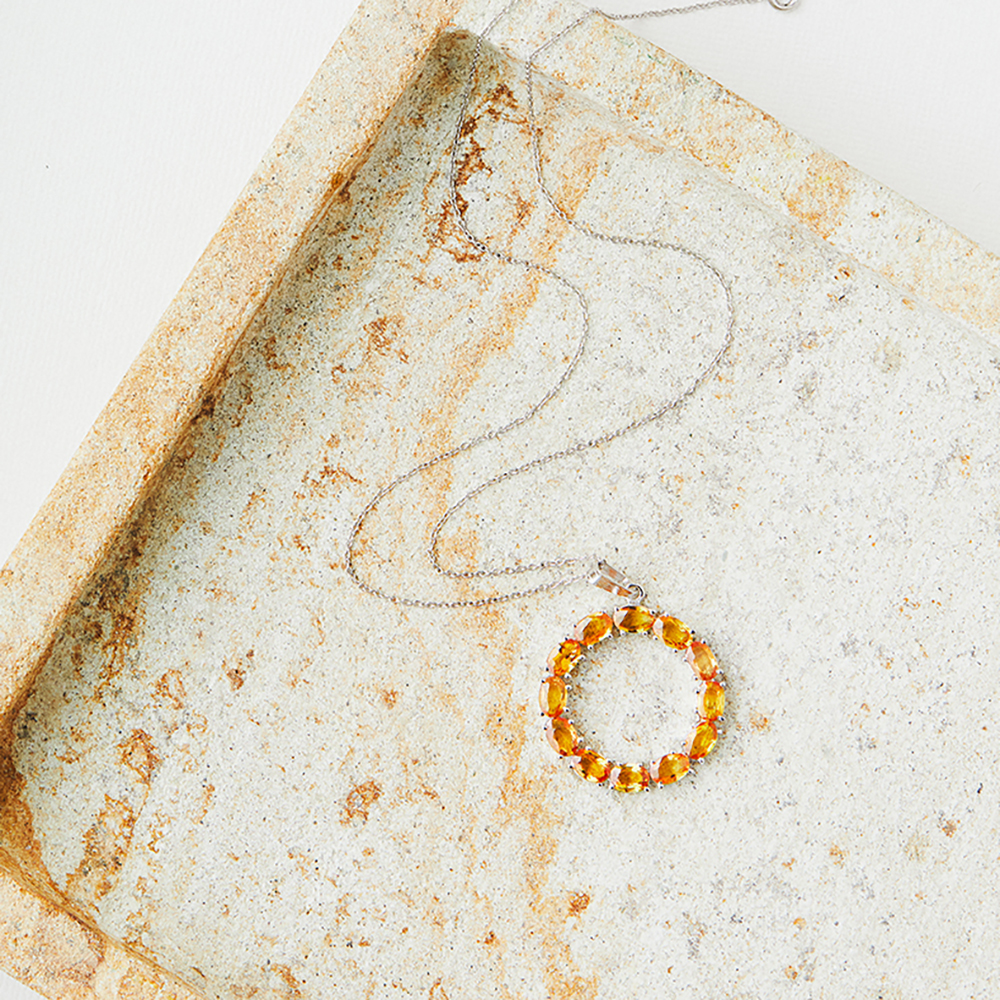 Sunstone
Radiate your positive vibes out like the star in the sky that we know and love: the Sun! Wearing sunstone jewelry is the perfect way to keep summer sunshine with you all year round. With an orange base and tones ranging from golden to red, sunstone looks stunning when set in rose gold.
Copal
Copal is a unique gemstone to have on this list. Why? Because it's an organic gemstone made of tree resin. This gemstone is actually the same as amber, but with one major difference: in order for it to be classified as amber, it must be over a million years old. The good news for us is whether you're rocking amber or copal jewelry, the natural beauty of both is practically the same. The rich honey tones of copal jewelry is warm and inviting in any jewelry setting.
Styling Orange Jewelry
So we've told you what orange jewelry can do for you and shown you orange gemstones that will rock your world. And last but not least... our jewelry styling techniques.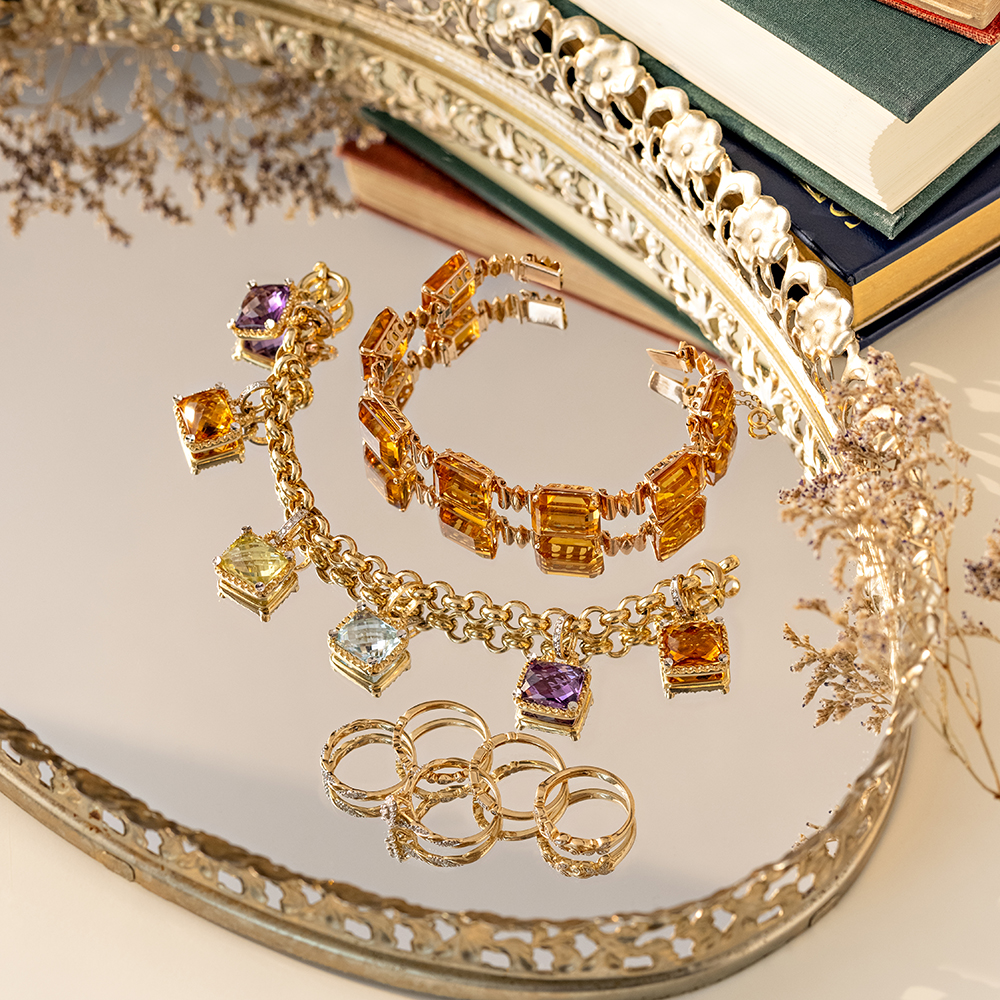 1) Orange gemstones and silver jewelry settings? Color us impressed.
There's something about setting orange gemstones in silver that gives them a powerful color contrast. The radiance and warmth of orange mixed with the cool sophistication of silver-toned settings… need we say more? For more jewelry looks like this, try southwestern styles with coral and turquoise stones.
2) Gold jewelry settings let orange gemstone jewelry shine like the sun.
Although a color contrast can be a powerful style tip, sometimes you've just got to embrace the shine and go for the gold. Pairing orange gemstones with gold jewelry settings is a breathtaking way to bring out the yellow tones in a gemstone. Whether it's a rainy day or the sunniest day of the year, you might also need some sunglasses to go with this bright style trend lighting your way.
3) Avoid clashing your orange jewelry with your outfit and find something that works for you.
If you want your orange jewelry to be at maximum fashion potential, you'll need to know which colors pair best with orange and which ones are a code red (hint: red is one of the colors to avoid). Another color to steer clear of is green. Since both green and orange are eye-catching colors, the combination of the two isn't going to send out the right fashion signals.
What colors do work? We recommend styling your outfits with these color combos in mind.
Yellow-orange toned jewelry with cobalt blue or deep purple.

Red-orange toned jewelry with blush pink or baby blue.

Any orange toned jewelry with neutral colors, like black, white, gray, or beige.
There you have it! Now you can go about styling your orange jewelry the right way. No fashion faux pas here. Unless, of course, you're lacking some orange jewelry in your collection.
We have a fix for that. Check out Jedora's orange jewelry selection. With a variety of jewelry from all different sellers, we're pretty confident that the orange jewelry for you is just a click away.
Your Bag