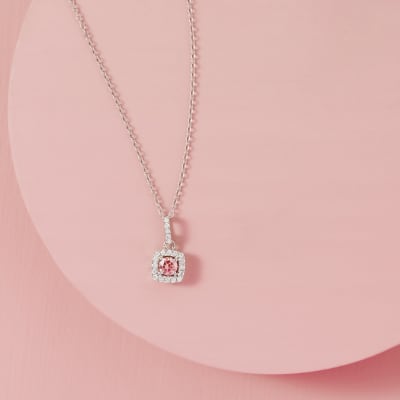 Parade Your Inner Princess with Pink Jewelry
Why not think pink when you're making your next jewelry selection?
Published 01/21/2021 by Kyra Hensley
Pink is a dynamic color that balances out the brash and bold passion of red jewelry with the gentle purity and peace of white jewelry. Uniting these two colors together creates a beautiful, energetic and playful color that will transform a simple outfit into something stunning and unforgettable.
Don't believe us? Keep reading to see for yourself just how magical pink jewelry can be. Starting with the power it has over your mind.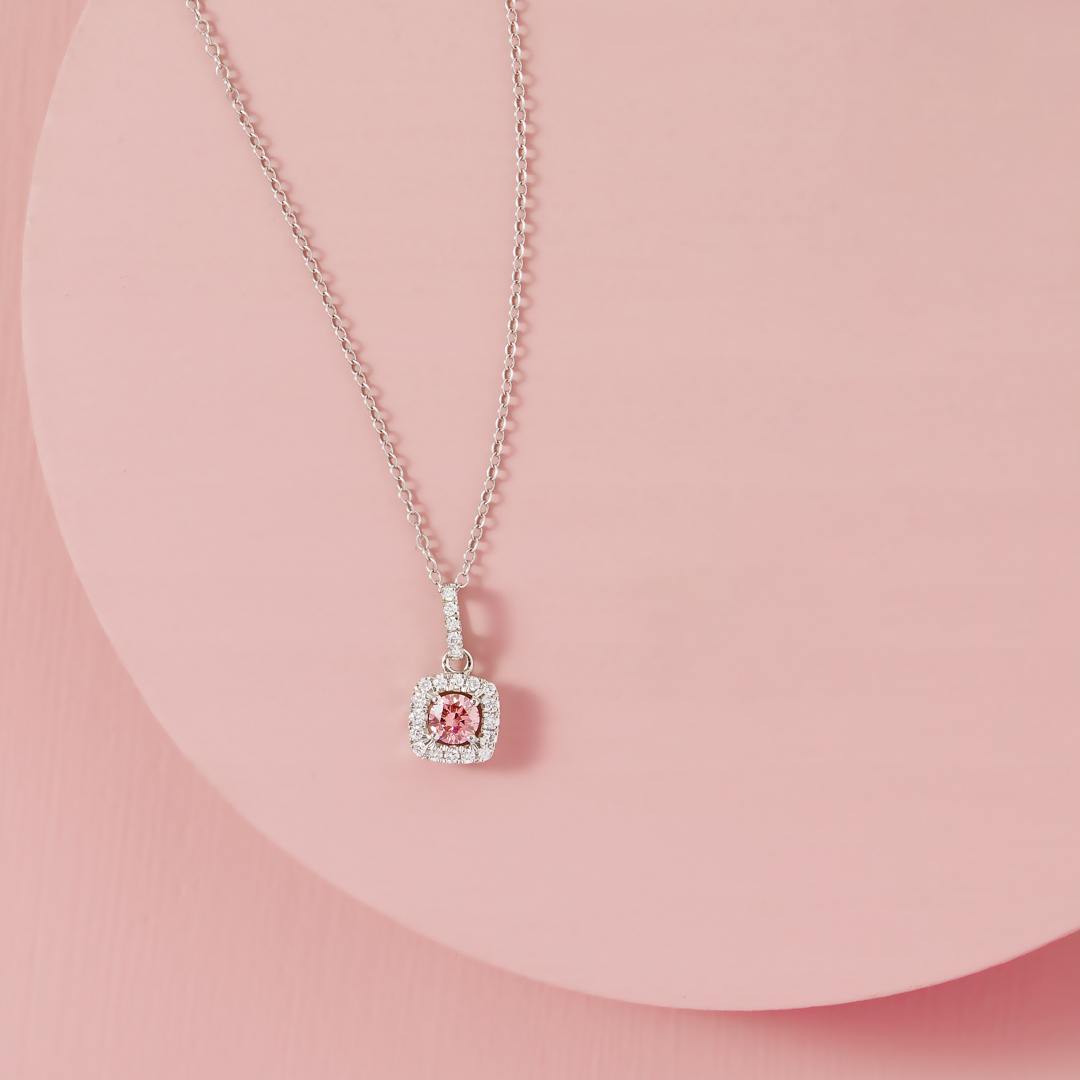 Pink Jewelry Symbolism
Now, you may be skeptical when we say that pink jewelry has power. But pink stands for so many qualities that are worth incorporating into your look. Not only is pink a symbol of universal love, harmony and friendship, but it's also known as a color that inspires creativity, empathy and acceptance. Impressive? We won't say we told you so. *wink*
One of the connections that you probably know already is pink's association with romance. After all, when Valentine's Day comes around, you can't escape the red, pink and white decorations everywhere. Why is this? With the deeply rooted tradition of red representing passion and love and white being symbolic of purity and innocence, the combination of the two colors (aka. pink) beautifully binds the two symbols together in perfect harmony. Isn't that romantic?
Another common theme with the color pink is GIRL POWER. Pink is a symbol of unification, vibrancy and acceptance: all values that the go-getting girls and world-changing women need in their arsenal. Sprinkling some pink into your fashion might just be the reminder that people need to get out there and change the world.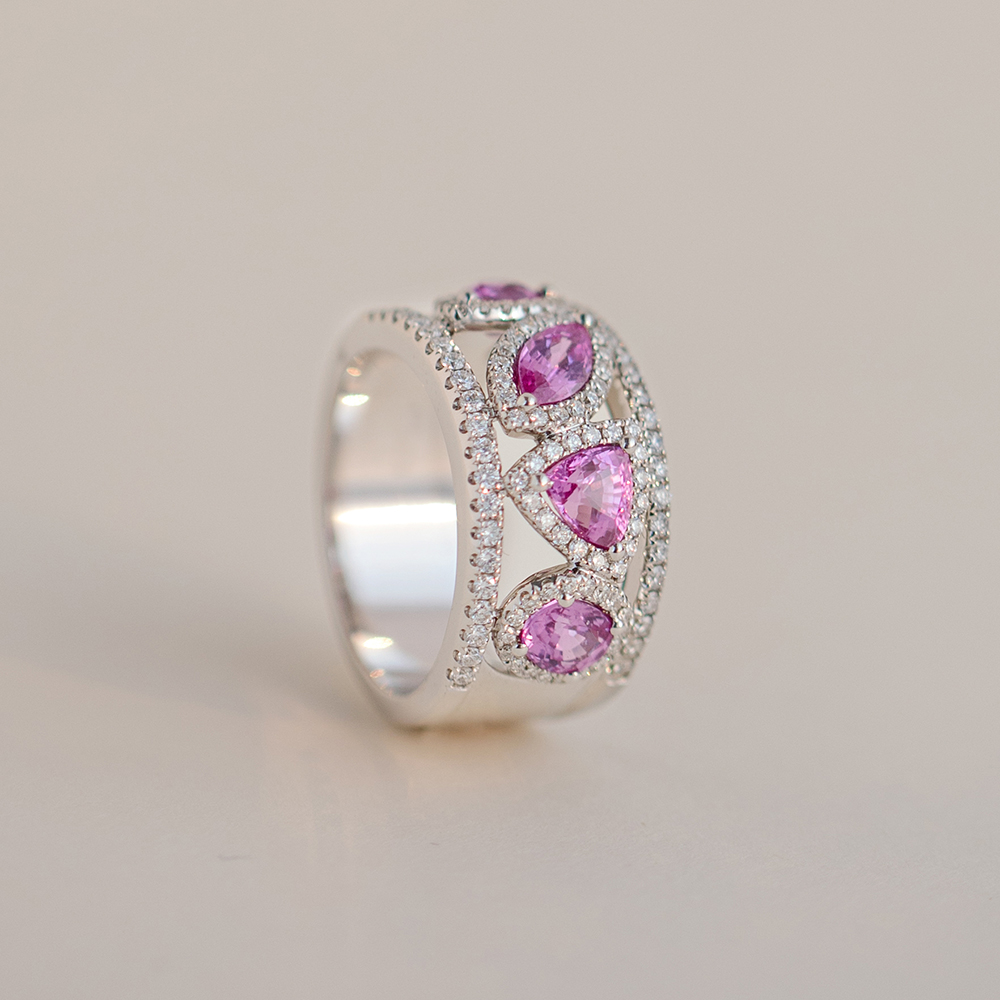 Pink Gemstones
Perhaps the very prettiest that pink can be is in a gemstone. There's a wide variety of pink gemstones to choose from. Since red is a prominent ingredient in a pink gemstone, many traditionally "red" gemstones have pink counterparts. Take a look at padparadscha sapphires or rhodolite garnet! But if you want some purely pink gemstones, keep reading to learn more about three of our favorite precious pink gemstones perfect for a pink jewelry collection.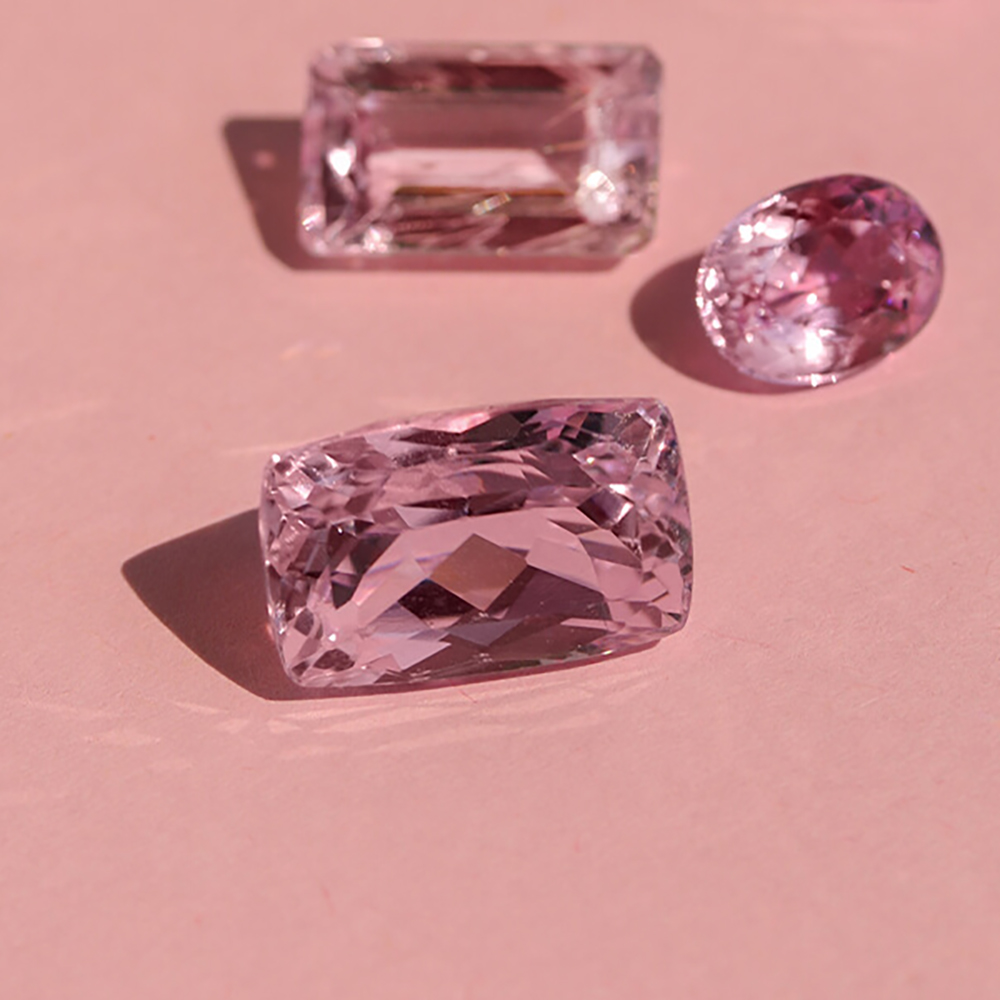 Morganite
Wanting a pale pink gemstone with the elegance of a diamond? Morganite jewelry is for you. Part of the same gemstone family as emerald and aquamarine (aka. beryl), this salmon-colored gemstone shines even brighter in rose gold settings. And fun fact time: did you know this gemstone is named after the successful American banker, JP Morgan? Well, now that you know, maybe it's worth getting some morganite jewelry to help you dress for success.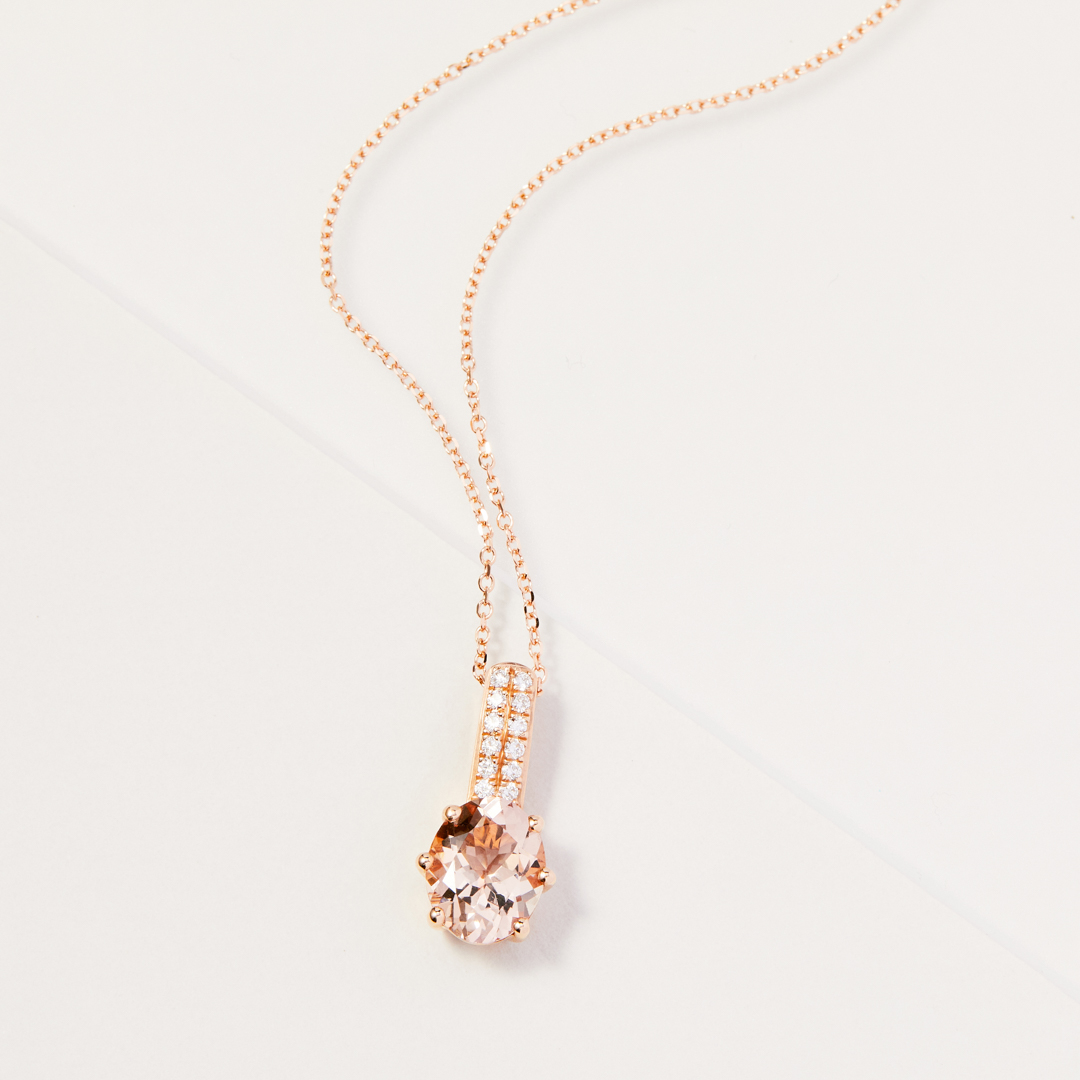 Kunzite
If salmon pink isn't really your style, we highly recommend trying some pink kunzite jewelry. Kunzite has gorgeous purplish tones to the pink, creating a color that pops in any piece of jewelry. We're not sure who to credit for the discovery of kunzite, but what we do know is that this California native gemstone has the warmth and positive energy needed to spice up an outfit.
Rose Quartz
Unlike the previous two gemstones, rose quartz is an opaque pink stone with a southwestern flair. Don't let people tell you that quartz is generic and boring. Wearing rose quartz jewelry is not only a gentle and subtle style icon to incorporate into your look, but it looks amazing alongside bolder opaque stones like turquoise and carnelian.
Make sure that your jewelry settings match (we recommend sticking with silver) and your fashion future will be coming up roses! Pun intended.
Styling Pink Jewelry
With styling pink jewelry, there's two ways you can go. Embrace a bold pop of color with pink jewelry that stands out in a crowd. Or? Go with subtly styled pink jewelry that simply accents your look. After all, only you know what your fashion needs.
That being said, here's our top color pairings to wear that will compliment your pink jewelry selection and make anyone who sees you tickled pink: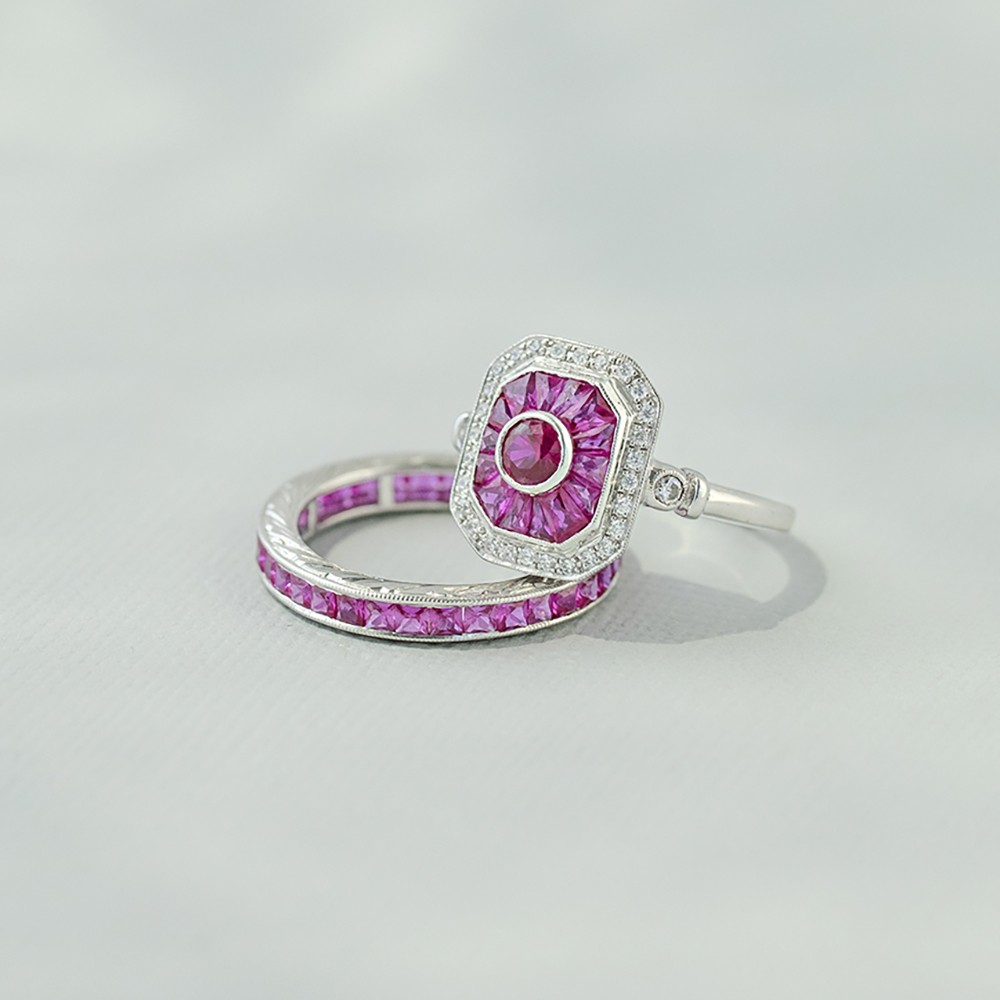 1) Pair light pink jewelry with jewel tones.
There's something to be said for wearing sapphire blue and emerald green tones with some pink jewelry. Dark jewel tones really accentuate the energetic elements of pink jewelry. Especially with a yellow gold jewelry setting, this elegant combo has an inescapable air of sophistication to it, making it perfect for your next date night, job interview or work function.
Our number one piece of advice for this ensemble? You can never wear it too much. Pull it out whenever you need to and we can promise that you will not regret it.
2) Go bold and style coral pink jewelry with tropical oranges or yellows.
Be a light and shine bright with a coral pink, orange and yellow color palette. You can't always be soaking up summer sunshine, but with an outfit like this, it can be summertime all year round. Wear your coral tones in a silver setting for a distinctly southwestern vibe that gives some contrast from the otherwise bright color combination.
3) Dress like royalty with pink jewelry, alongside soft yellow and white accented outfits.
You can feel like a princess everyday when you style pink jewelry with white and soft yellow tones. These three colors when swirled together create a magical outfit. Imagine the softest white lace, the gentle yellow glow of candlelight and a soft rosy pink that smells just as sweet as an actual rose. See what we're talking about?
The fantastical element that your wardrobe might be lacking is a set of morganite and rose gold stack rings, or maybe a sparkling set of morganite drop earrings. Consider yourself fit to be royalty.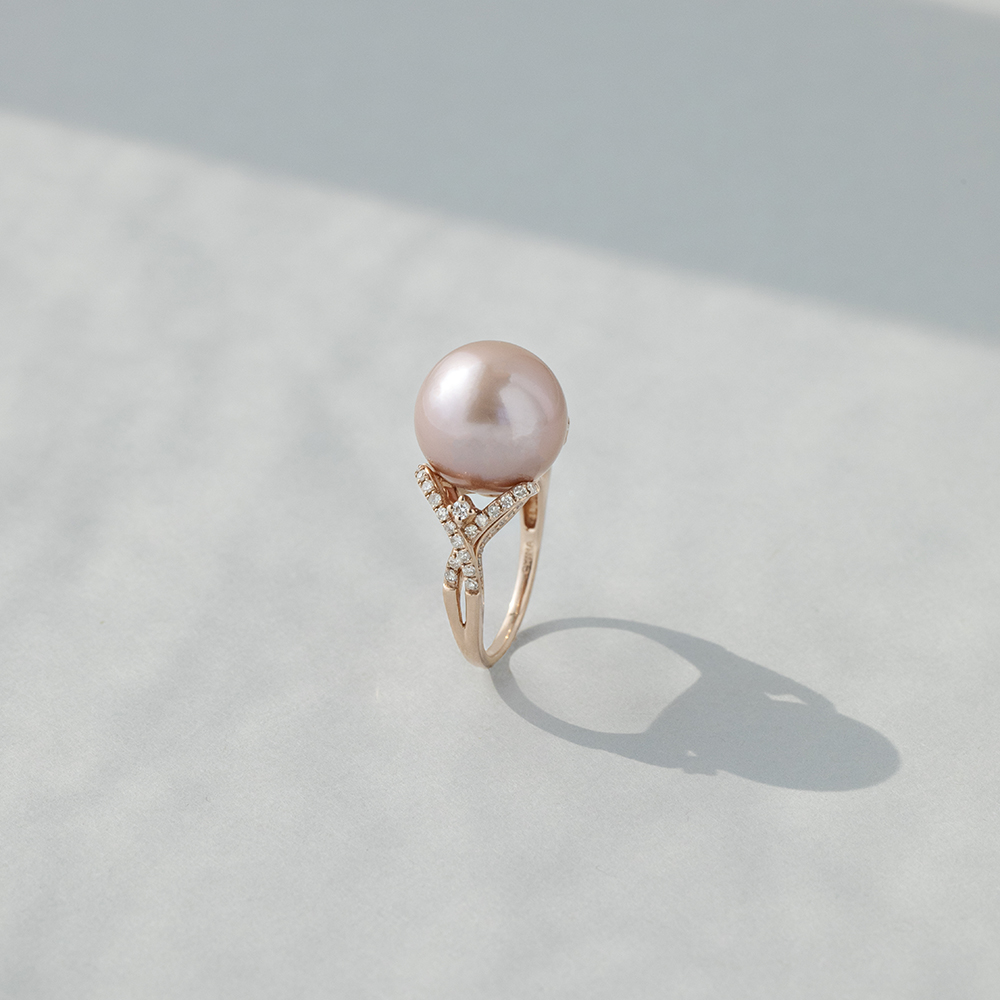 Let us guess… this article got you thinking pink, didn't it?
Well, there's only one cure for that and that's looking at some of the pink jewelry that Jedora has to offer. With tons of jewelry designers creating colorful custom creations, we're confident that you'll find the right jewelry for you!
Your Bag