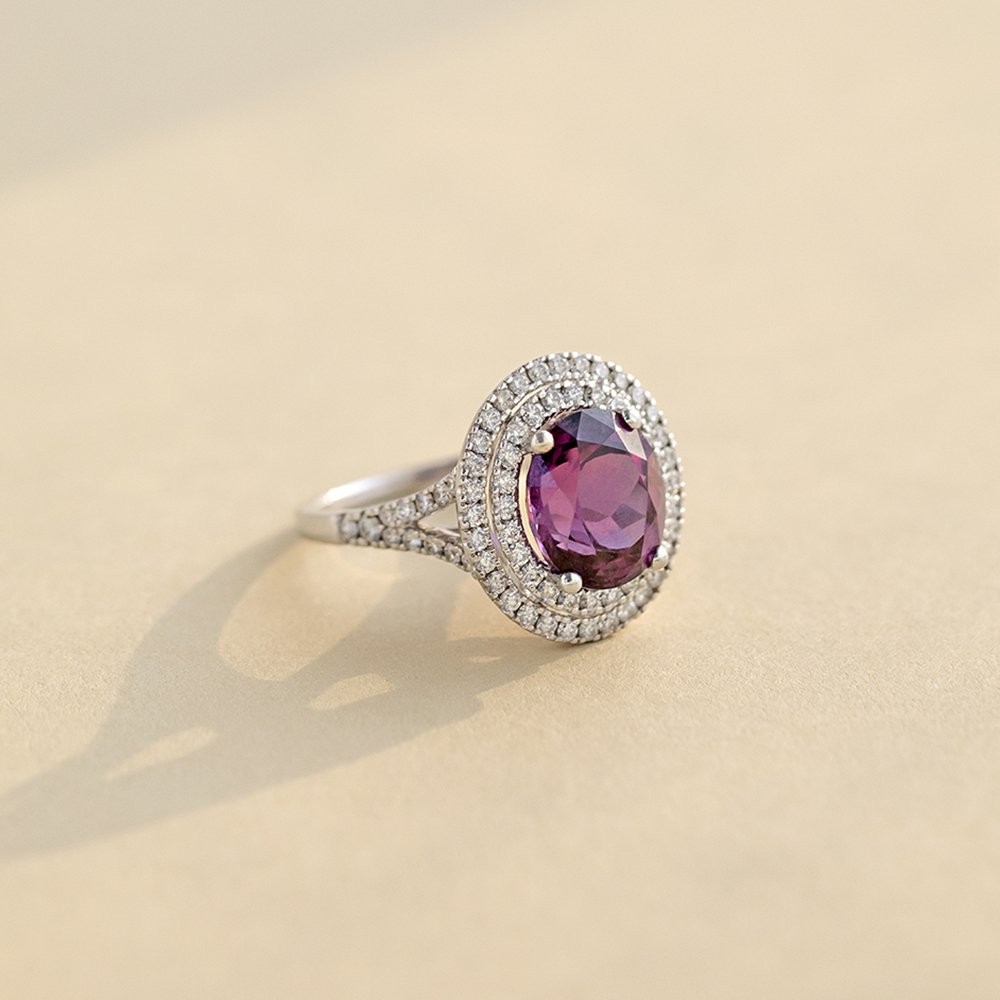 Rock Red Jewelry Like a Boss
Why wear red jewelry? We've got a long list of reasons why red jewelry has earned a place in your jewelry box
Published 02/28/2019 by Kyra Hensley
Red jewelry is known for its passion and punch, so why wouldn't you want to include red in your next outfit?
Jedora is here to set you up with all the knowledge you need to know, style red jewelry the best way and learn the magic of color symbolism behind ravishing red and the gemstones that bear this beautiful color. Last but not least, we'll cover some red jewelry examples and our top three styling tips to ensure that you're always looking your best.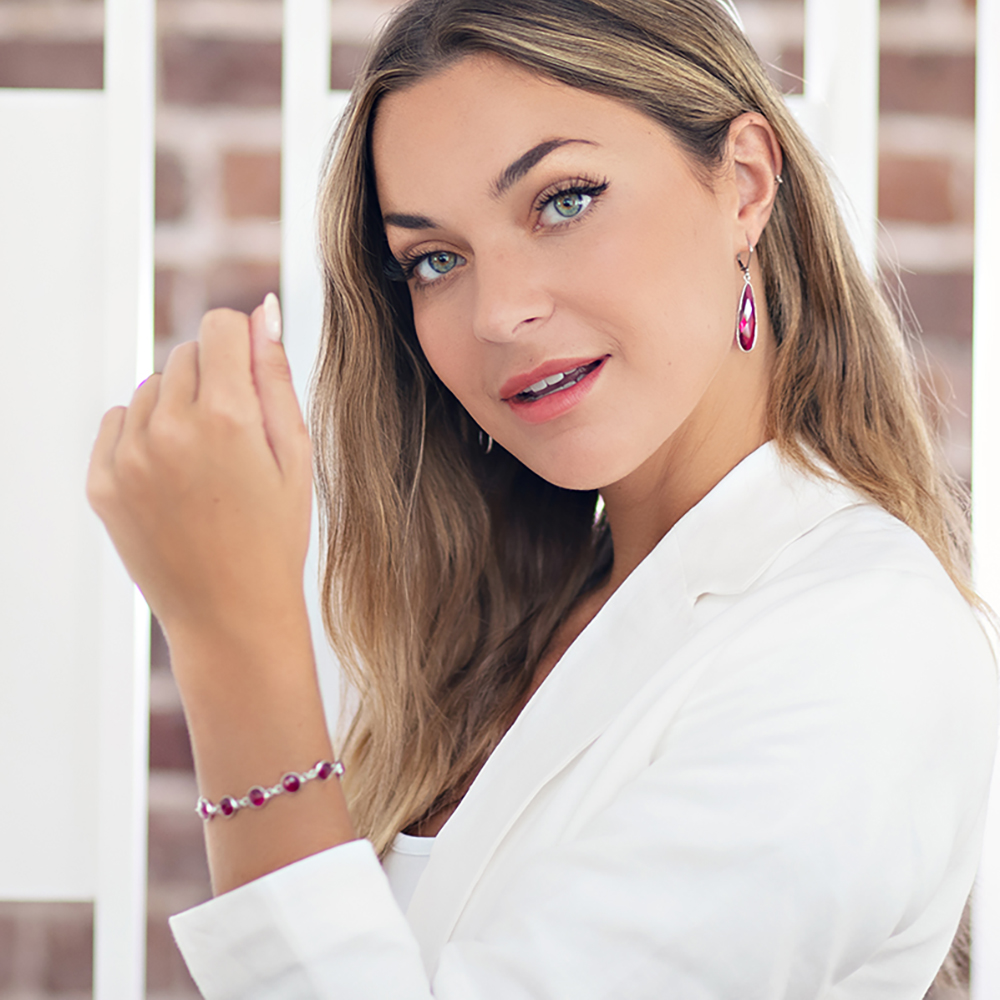 Red Color Symbolism
A bold color related to fire and blood, red is a color you have to take seriously.
Wearing red is the perfect way to boost your energy when caffeine just isn't cutting it. Red jewelry grabs at peoples' attention and informs their minds to listen up. So imagine the benefits of wearing red jewelry when you're delivering that important presentation or when you're trying to catch someone's eye while networking.
And speaking of catching eyes, how about capturing hearts? Red is a passionate color, full of desire. If you want to show someone how you feel, red jewelry might just be the way to do it. A popular color during Valentine's Day, the intensity of red has been used for generations as a representative of unconditional, heartfelt love.
But passion isn't just about romance. If you have a need to succeed, wearing red jewelry is a confidence booster that allows you to assert your opinions boldly. Red jewelry puts you center stage, so that you can be a boss and take charge of rooms effortlessly.
Red Gemstones
Now, that you know the power that red jewelry has, why not go over a few of the magnificent gemstones that feature fiery reds and deep ruby reds? Whoops, spoiler alert!
Here's four red gemstones to keep on your radar.
Ruby
Well, it's no shock to any of us that ruby made the list. This classic red gemstone may be the birthstone for July, but not just July birthday babes are raving about it. Ruby is the perfect gift for those who just can't get enough of its rich, captivating red tones. One of those most durable gemstones out there, ruby is guaranteed to last you a long time as a stunning statement piece.
Carnelian
Carnelian is what we know and love as the red variety of chalcedony. A stone known for its courage and bright fiery hues, carnelian has a vintage charm when paired with sterling silver. Its vibrancy is said to improve in the warmth of direct sunlight, so you don't need to worry too much about looking hot. Carnelian jewelry has got you covered.
Garnet
Another red gemstone is garnet, January's birthstone. One of its more popular colors is a deep, rich red. Dark red garnet can be the elegant accent color you need in your more sophisticated outfits. A bluer red than ruby or carnelian, red garnet has all the same energy and motivational power with a subtler taste.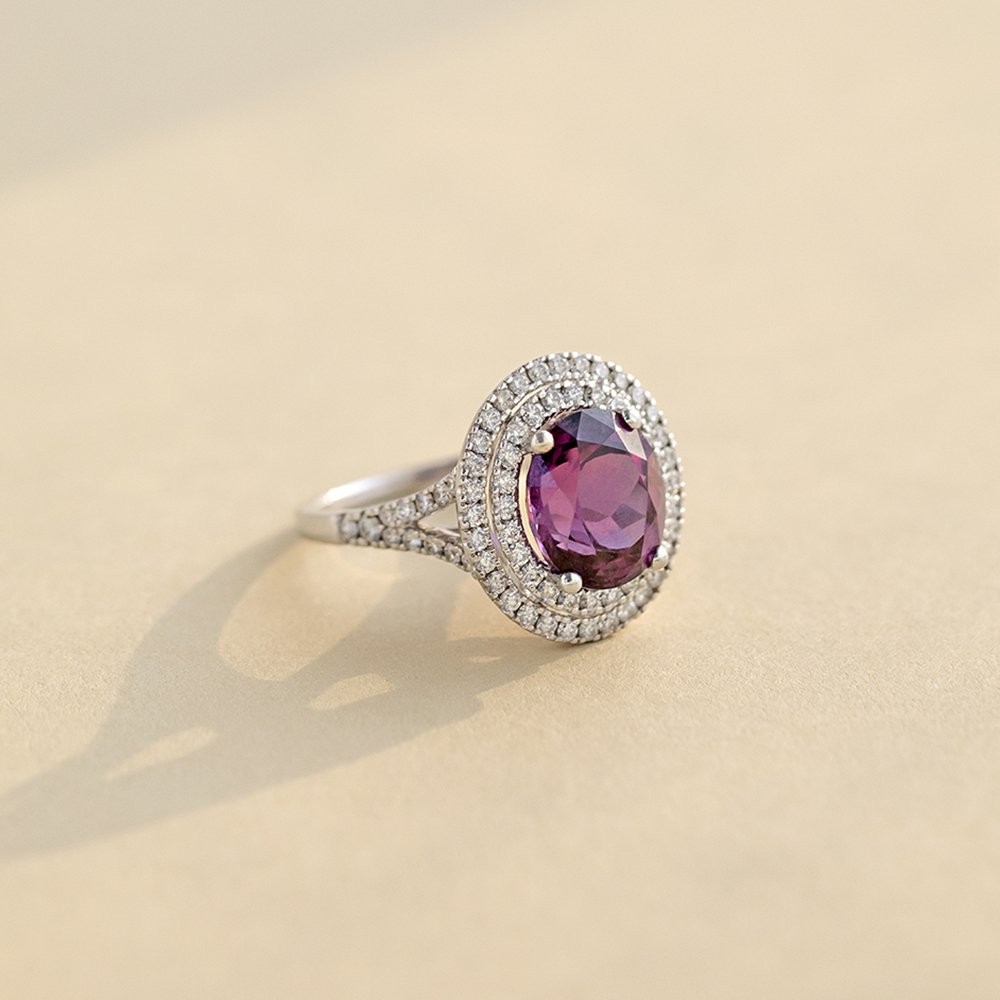 Red Coral
Leaning towards a more bright, playful, and tropical red? Red coral may just be the look you need to incorporate into your outfit. This exhilarating shade of red looks amazing when paired with silver and bright blue turquoise. And this shade of red is full of vitality, giving you the energy to keep on keeping on.
Red Jewelry Style Tips
1) Maintain balance with neutral tones alongside the pop of red jewelry.
You can never go wrong with pairing your red jewelry with neutral colors. After all, the color red has plenty of boldness all on its own. Wearing black, white or even light and dark brown with red jewelry gives your outfit a simple, down to earth vibe, while also making styling not a hassle. Go all out with all red jewelry or stick with a red accent piece. Either way, you're sure to make a statement.
2) Match your bold red jewelry with these colors for daring color combinations.
Not feeling neutral? Why not experiment with the bold color combo of a dark green dress with some red jewelry. This may remind some of Christmas, but this interesting color combo is evergreen! Red and green are opposites on the color wheel, which makes for a striking contrast that will have all eyes on you.
3) Here's some color combos that don't dazzle (as much) alongside red jewelry.
Typically, red jewelry is going to look amazing with either gold or silver tones, freeing you up to style whichever way you want. Just remember to match metal tones and you should be good to go. Our only tip? Rose gold may look great with diamonds and other gemstones, but its reddish tone will not stand out when paired with a red gemstone. So our advice? Save rose gold for another jewelry piece and stick with gold or silver.
Another thing to keep in mind is that red is a color that can hold its own, so it doesn't need many other bold colors around to make it shine. Bright yellows, oranges, and even purples can look great with red, but must be paired in moderation. Red is a tantalizing accent color, but even it can get washed out with a flood of color.
Your Bag