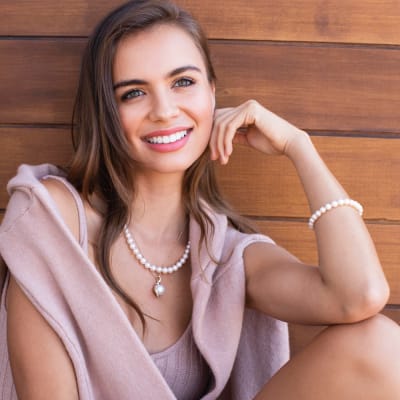 Turn Up the Style with Stunning White Jewelry
Are you dreaming of some white jewelry to add to your collection? Say no more.
Published 12/15/2020 by Kyra Hensley
Jedora has an all-you-need-to-know article about styling with white jewelry. White is a simple color, but that doesn't mean that there's countless options to select when it comes to gorgeous white gemstones, patterns and metal types. Dare to find something that speaks to you and leaves plenty of room for that oh-so-important power of self-expression.
White Jewelry Symbolism
White jewelry is all about being open to new possibilities and that includes fashion. White jewelry can be simplistic or complex in design, but the color represents a clean slate, a fresh start and a chance to renew themselves to many. It's the first color you think of when you think of something pure, innocent or tranquil.
Too much white, however, can give a very sterile, standoffish feel that turns people away, rather than drawing them in. So when styling with white jewelry, keep in mind that too much white can overpower, while the right amount can be a powerful symbol of simplicity, renewal and endless possibilities.
White jewelry also has its place in the wedding scene, since most Western wedding traditions say the bride wears white for the ceremony. Add some white jewelry to the mix and you've got a beautiful all-white ensemble that is perfect for wearing down the aisle and into the next chapter of your life.
White Gemstones
So you've decided you want some white jewelry in your life? With a variety of white gemstones to choose from, you have control over which gemstone is the best fit for you. Keep reading to find out more about the gems that make white jewelry shine bright!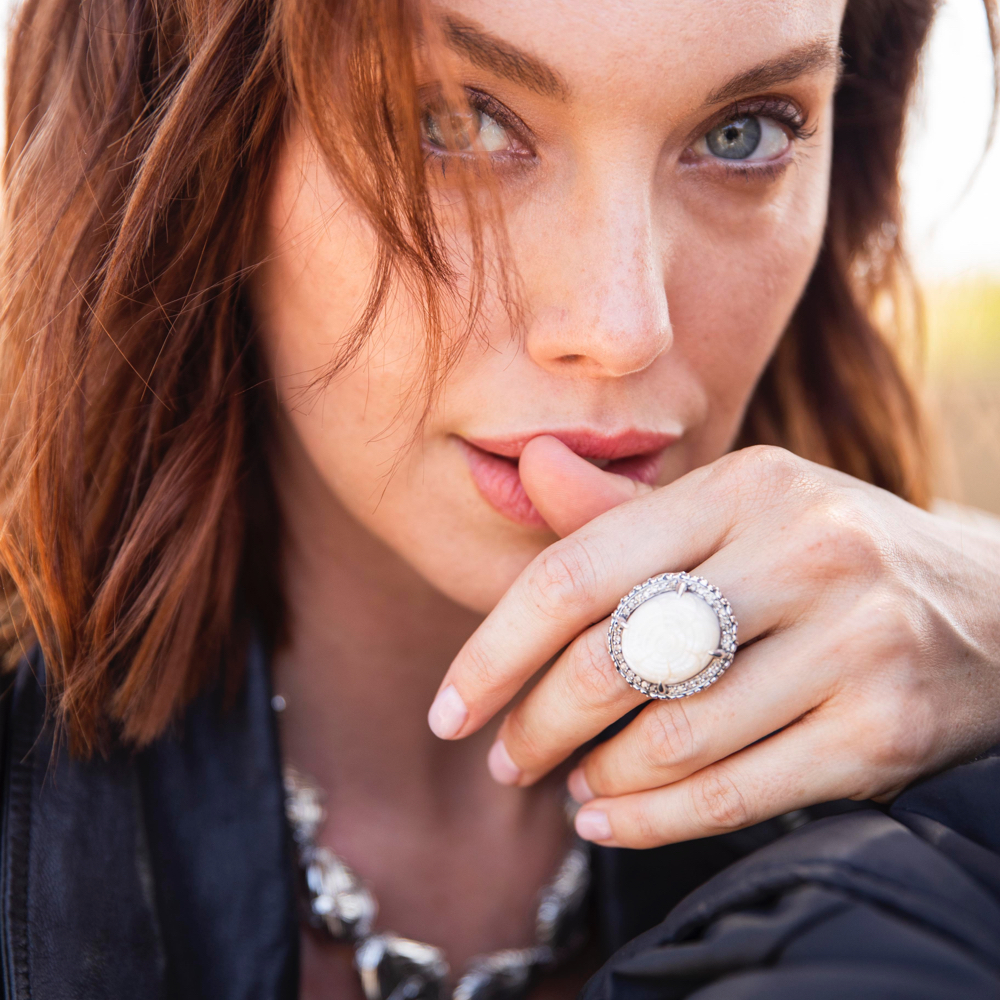 Diamond
We would be shocked to see diamond not on this list, simply because of what a quintessential gemstone it is. Diamond's white brilliance is a gemstone worth featuring in just about every type of jewelry, from simple drop earrings to ornate diamond pendants.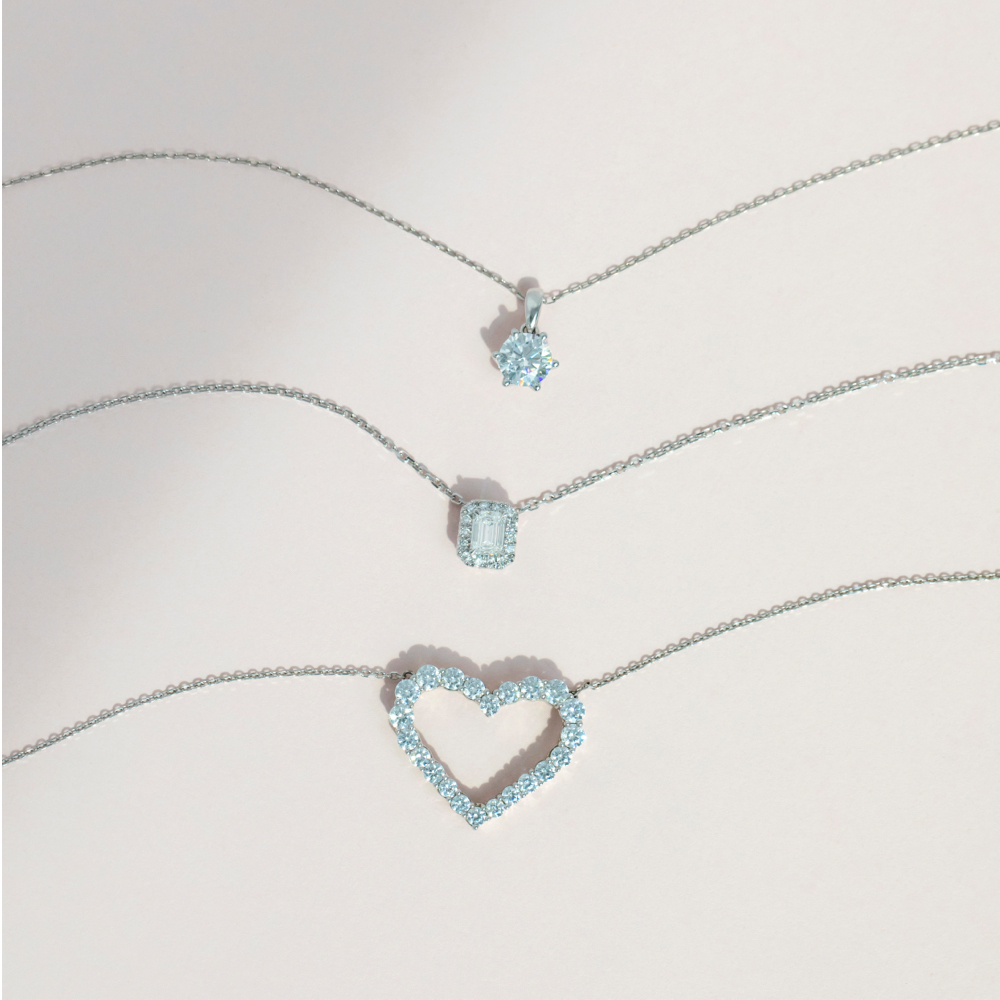 Moissanite
Ever heard of moissanite? A brilliant white gemstone known for its fire, moissanite has the clarity of a diamond with a twist. More fire means more flashes of brilliant color. So not only are you styling with something dazzling and timeless, but you also get a little extra something in every outfit you style it with. A popular wedding or engagement alternative, moissanite is a white gemstone to keep in mind when styling your next white jewelry look.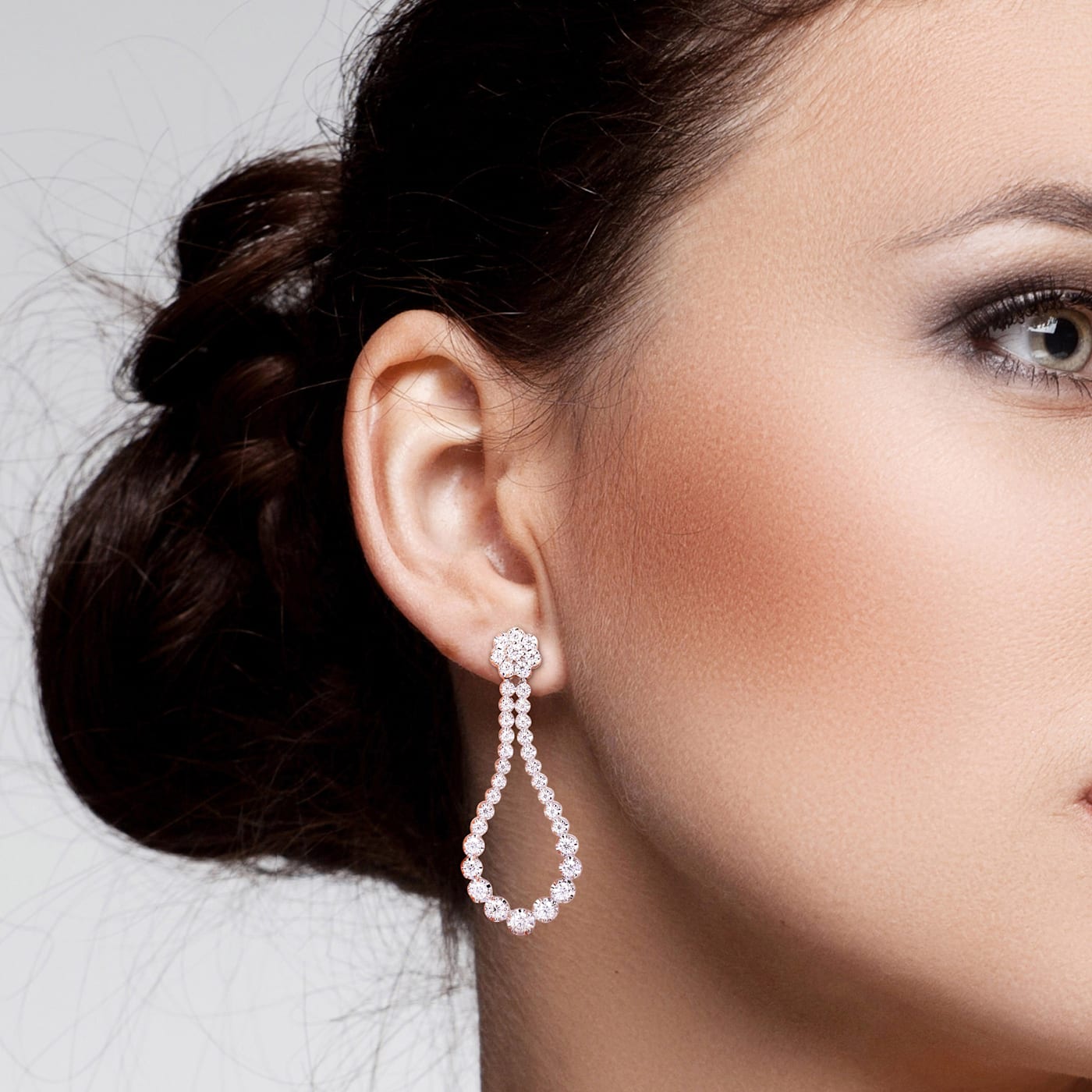 Pearl
Why not pair your pearly white smile with some elegant pearl jewelry? You'll most often see pearls all strung up in beautiful strands, but you can also see them in earrings or featured proudly in the center of a ring. Summon the power and majesty of this gemstone of the sea with white pearl jewelry.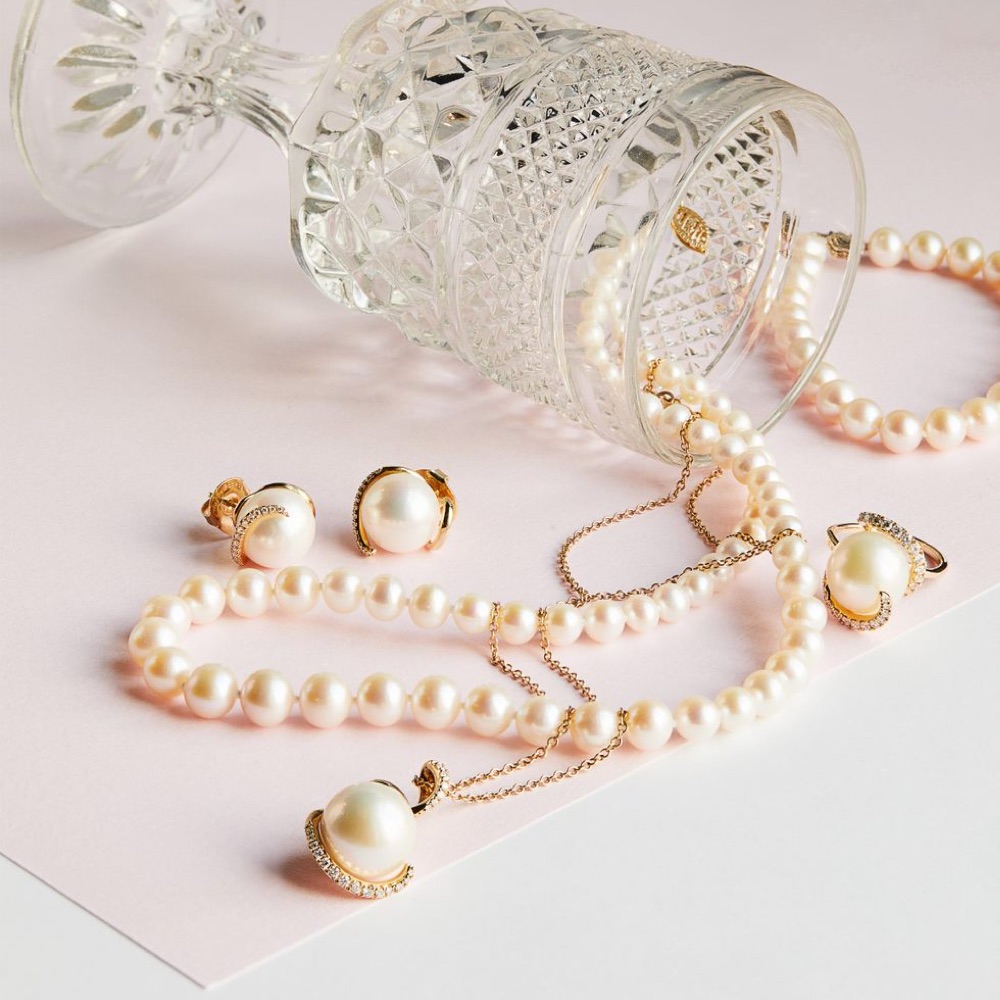 Opal
Last but not least is appealing white opal. Opal comes in a variety of different colors, but white opal has the magical quality: its lustrous rainbow shine. This pop of color distinguishes opal from other white gemstones. With its mystical, swirling patterns, opal can be the perfect addition to your little black dress. After all, who doesn't want to have a little mystery in their life?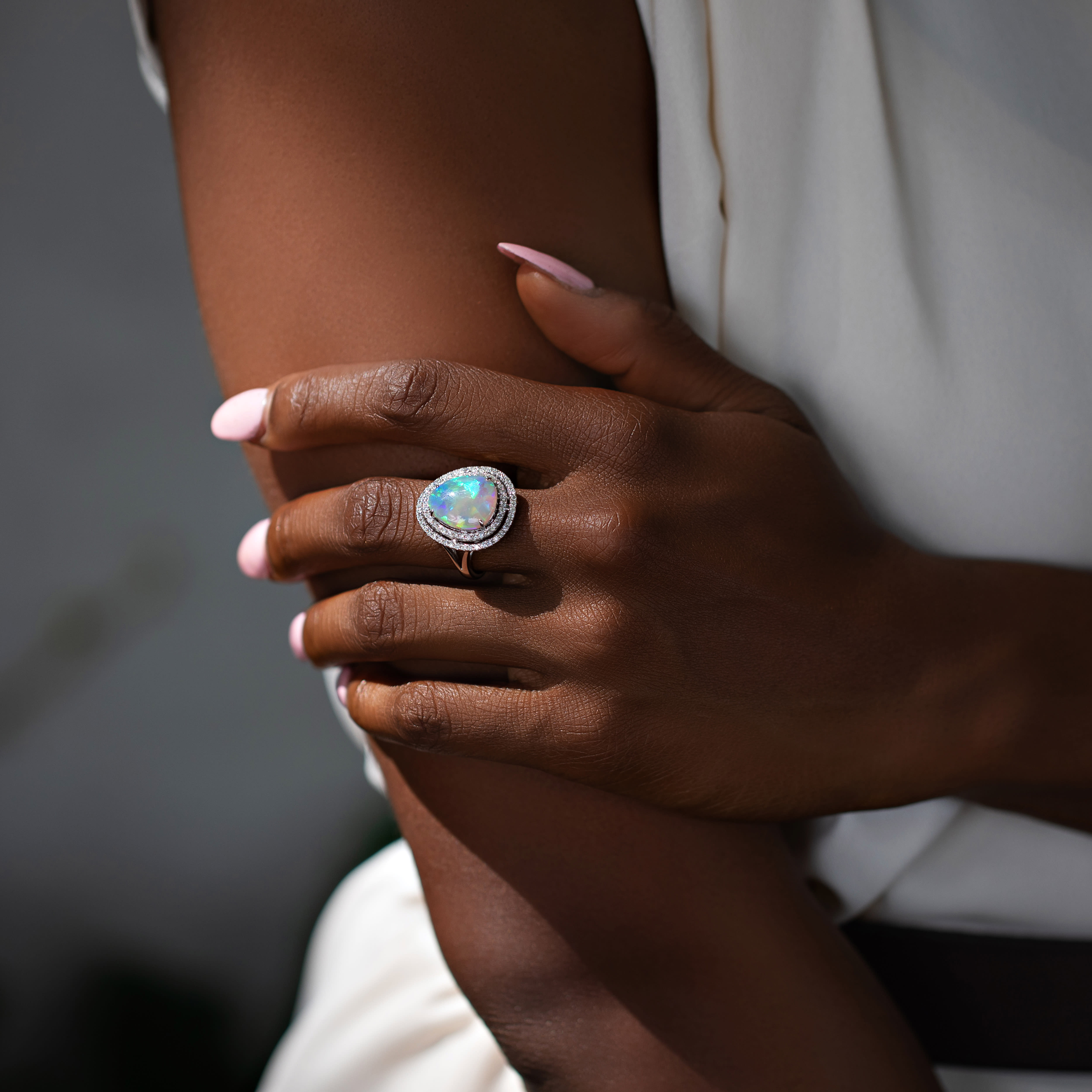 Styling White Jewelry
1) Want to know one of the best things about white jewelry? Just about any metal type with a white gemstone is guaranteed to be stunning- no questions asked. Whether you prefer the traditional gold or classic silver, or you're the kind of girl who likes to shake things up with some rose gold or copper jewelry, white gemstone jewelry will not let you down!
2) As we said earlier, white is a color of purity and new beginnings. Sprinkle in some white jewelry with a colorful outfit to symbolize a fresh start, a new day full of opportunities. But when you're already wearing white (and it's not your wedding day), set the white jewelry aside and go for some jewelry with a little more pop.
3) Speaking of color, white jewelry not only looks great in colorful outfits, but alongside colorful gemstones. Diamonds and blue sapphires are a popular wedding and engagement ring combo. Put together an opal necklace with a turquoise ring for a bold southwest style piece. Or what about moissanite earrings and a morganite necklace for a fab and feminine look?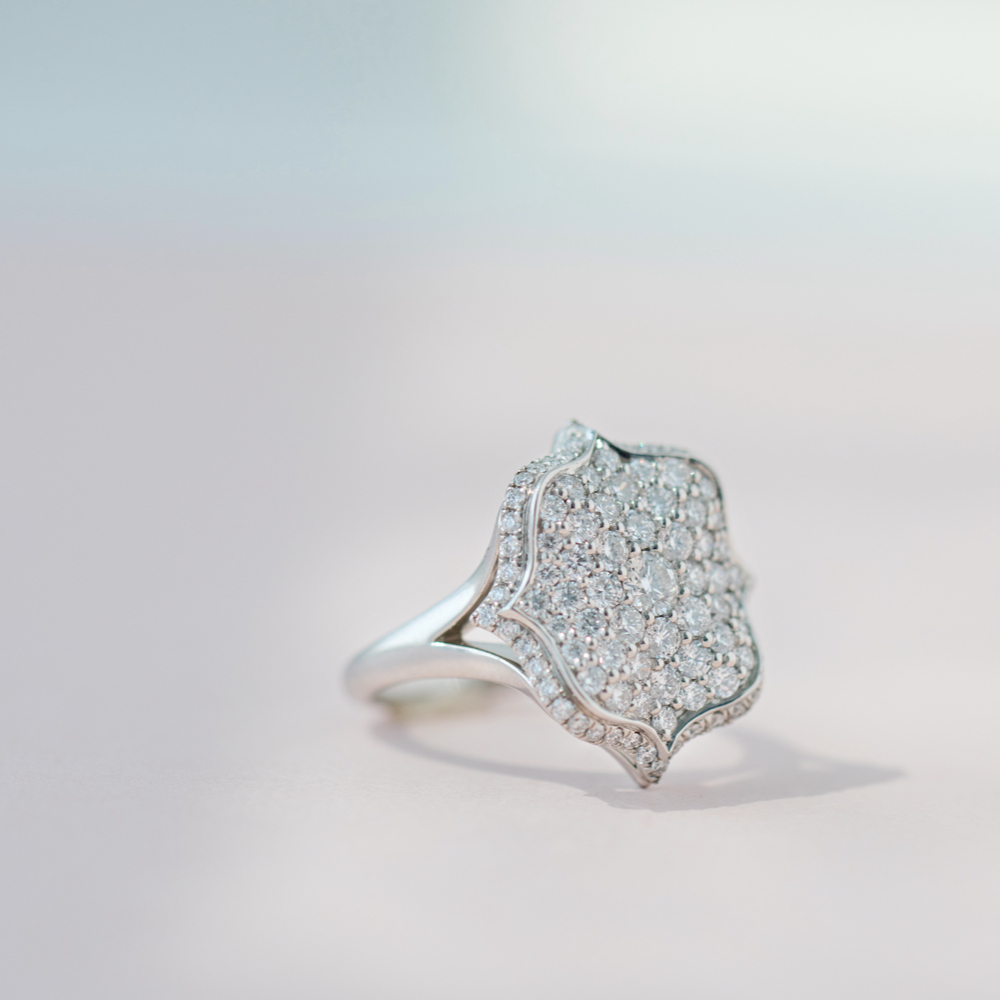 Styling with white jewelry is an open door of possibilities. Get some white jewelry glam today and round out your budding jewelry collection!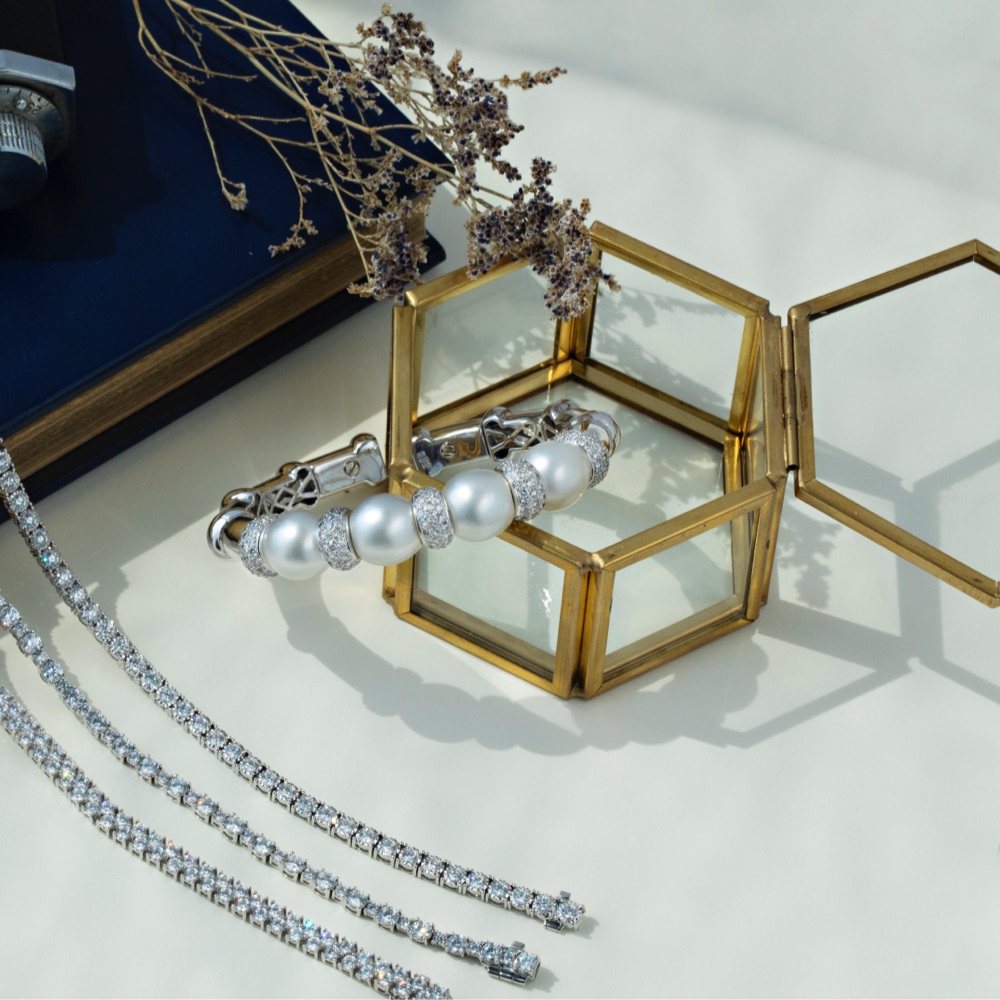 Your Bag