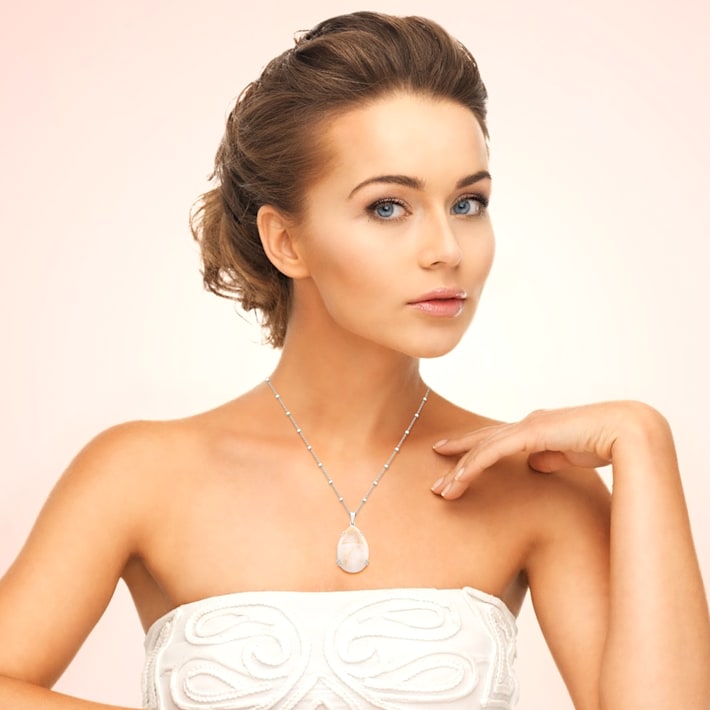 The Power of Pendants
Pendants are a fabulous way to personalize your style to reflect who you are while looking oh-so-fashionable.
Published 01/29/2021 by Kyra Hensley
Pendants turn a simple chain into a statement piece in your outfit, whether you're getting ready for the party of the year or going out to get groceries. Styling pendants doesn't have to be hard. That's why we've made this simple guide to assembling an outfit that lets you and your choice of pendant shine.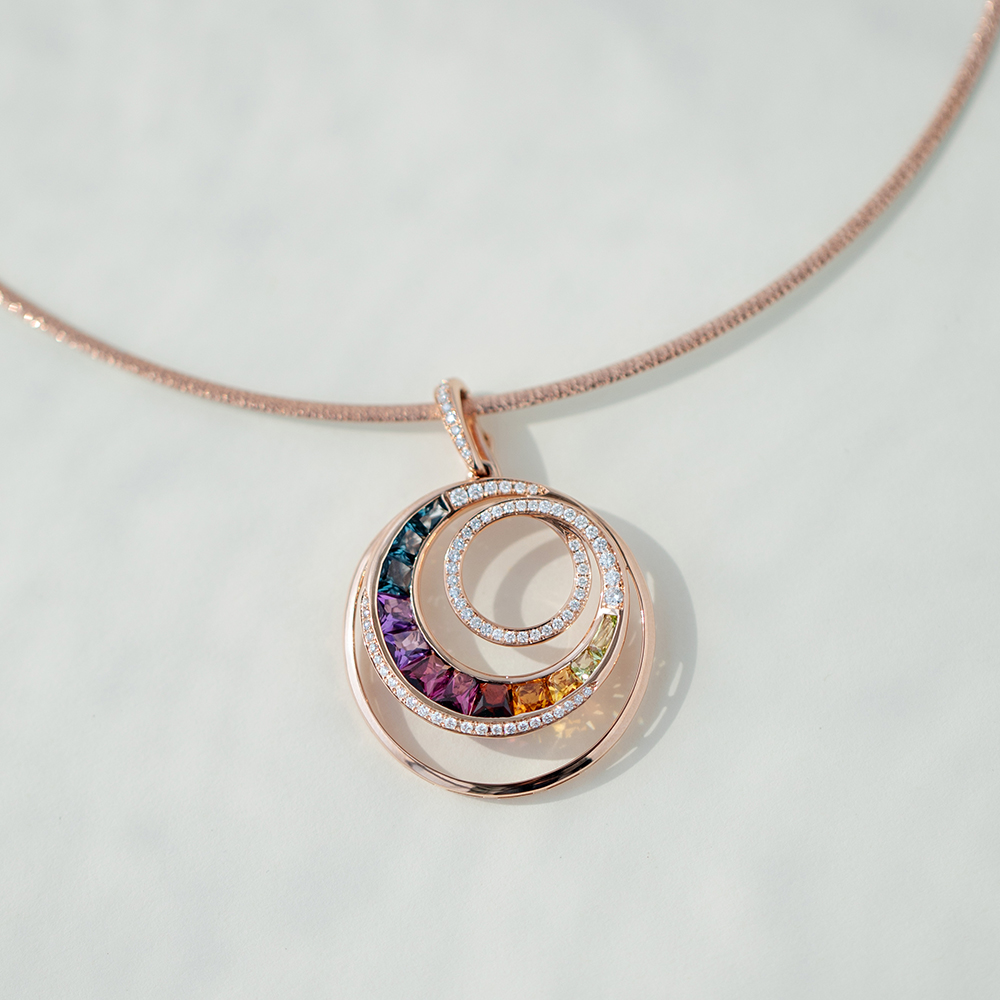 Before we jump into purely pendant chat, let's talk a little about chains. If you're wondering what chain might be right for you, we suggest jumping over to our Chains Quiz. Answer a few questions about yourself and you'll find a few chains that will work with your personal style.
Bold and delicate chains look great with pendants, but remember to consider weight when choosing pendants to pair. Thin, delicate chains need lightweight pendants. Save your heavy and bolder pendants for a more durable chain. Under the pressure, a delicate chain might snap and that's not good news for your pendant or for your look.
After you know what chains work for you, it's time to jump into finding the pendant look for you. We have a whole range of style tips, so keep an eye out for what speaks to you. After all, pendants can be a beautiful expression and extension of who you are… especially if you know how to style them right.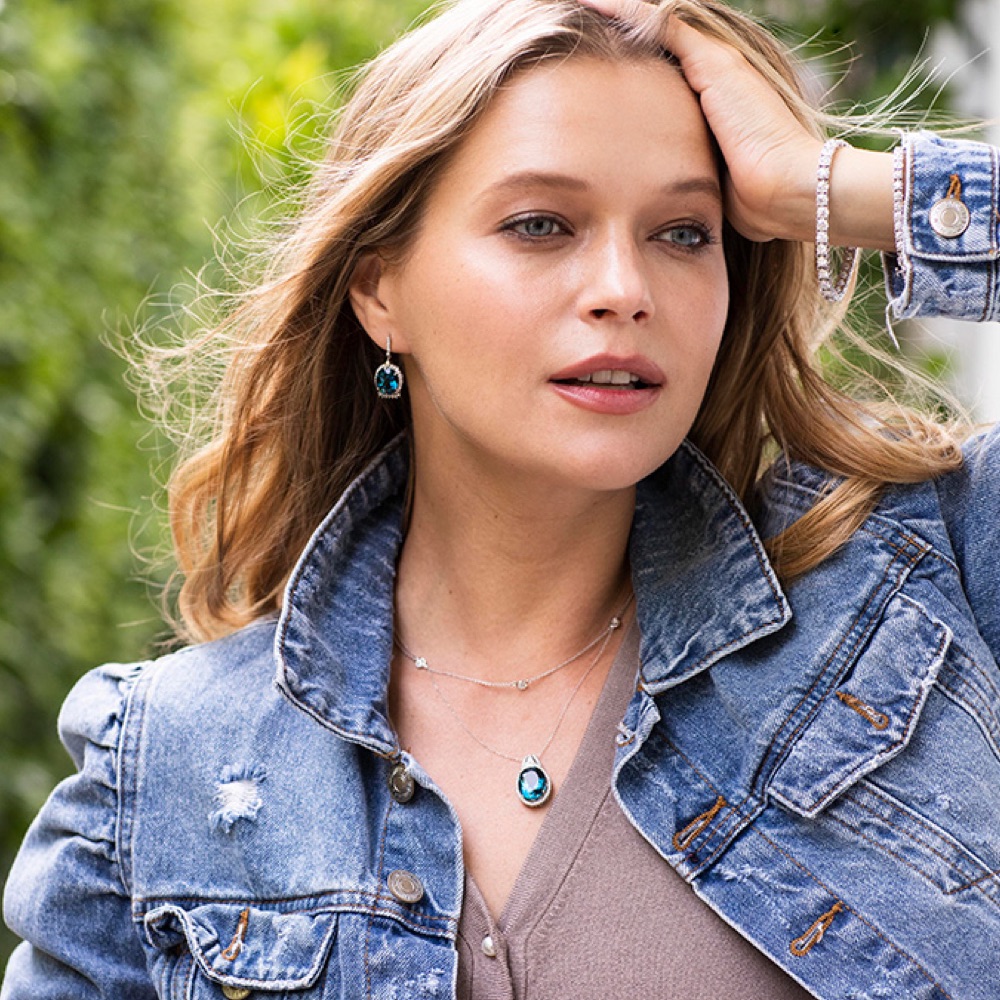 1) Wearing Pendants In Casual Outfits
Who says that wearing jewelry is only for fancy events? Wear what's comfortable, then dress it up with a pendant and pull your look together. With the right pendant, a solid color tee with a flannel shirt or a jean jacket has never looked better.
Even if tees aren't your thing, try going with a casual scoop neck or V-neck shirt. These necklines are perfect for showcasing pendants. Just remember to make sure that your pendants don't disappear into your shirt, because your chain is too long. After all, pendants are best when they're out in the open and able to be admired by all.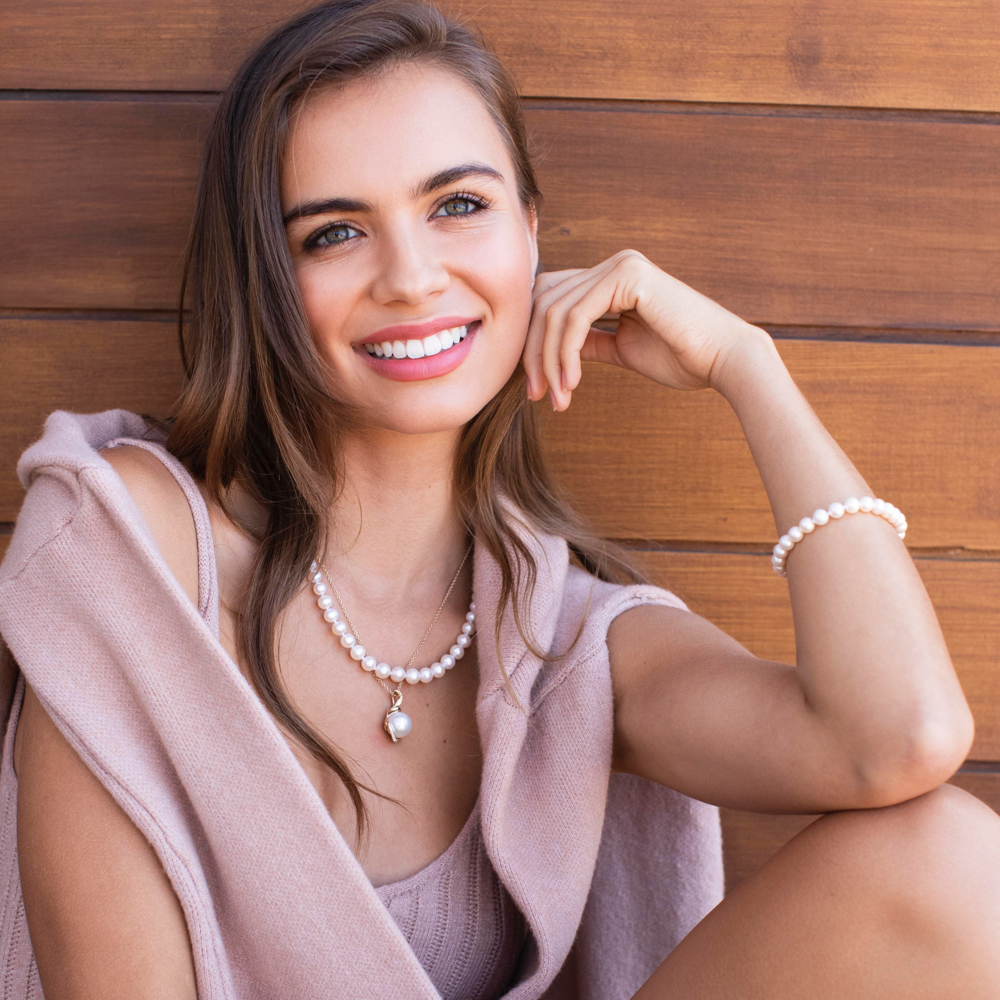 2) Wearing Pendants In Business Attire
Take your work outfit to the next level with impressive pendants. Whether it's just another day in the office or there's a major meeting where you'll want to dress to impress, pendants have got you covered.
Wearing high-collar shirts like turtlenecks are actually a great look with pendants on long chains. As long as the pendant doesn't get in the way of getting work done, aim for a length of 20-30 inches. Pendants are also great for dressing up your blazer and skirt combo. The simplicity of a blazer and skirt is enhanced by the ornate look of a bold pendant.
The trick is not to wear too many other statement jewelry pieces with your pendant. Unless your pendant is simple and understated, wearing a heavy bracelet or large earrings can be overwhelming together in one look. Opt for letting your pendant be the central statement piece, especially with simple dress shirts that could use a little pizazz. Stud earrings or delicate bracelets with the same metal types pull a look together without making your look cluttered.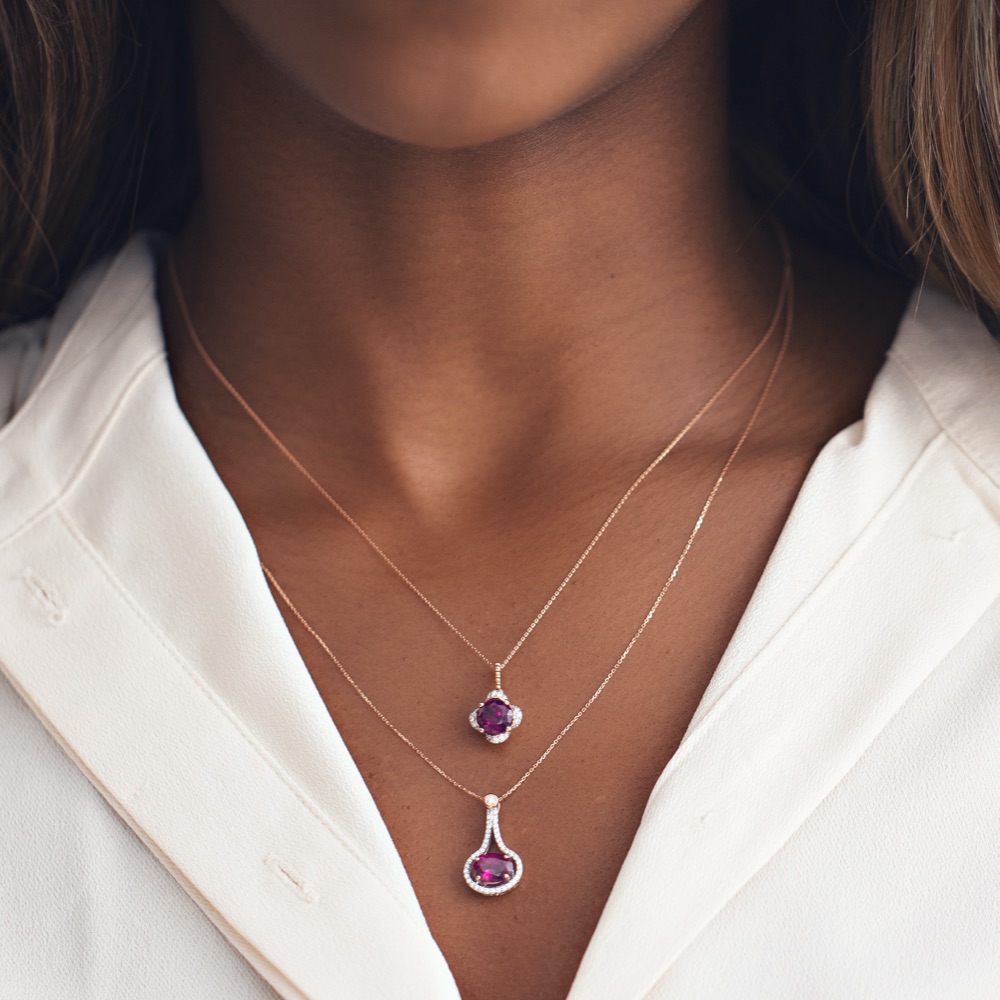 3) Wearing Pendants For The Big Event
It's the moment we've all been waiting for. The big event is here, and whether it's a wedding in the family, the holiday party at work or a fancy business mixer, the time has come to dress to impress… nothing more or less!
Choose circular, solid metal pendants. Why? Well, these beauties don't need gemstones, glitter or glam to make a bold statement. Easy to style with any color, solid metal pendants don't take away any attention from your dress. And since you spent so long picking out just the right thing to wear, why wear a pendant that distracts?
As always, be cautious with your neckline. With deeper necklines, aim for a princess style chain length and a smaller pendant. A crew neck or boat neck dress might look best with a longer chain and bolder pendant, giving much needed layers of complexity and style to your outfit.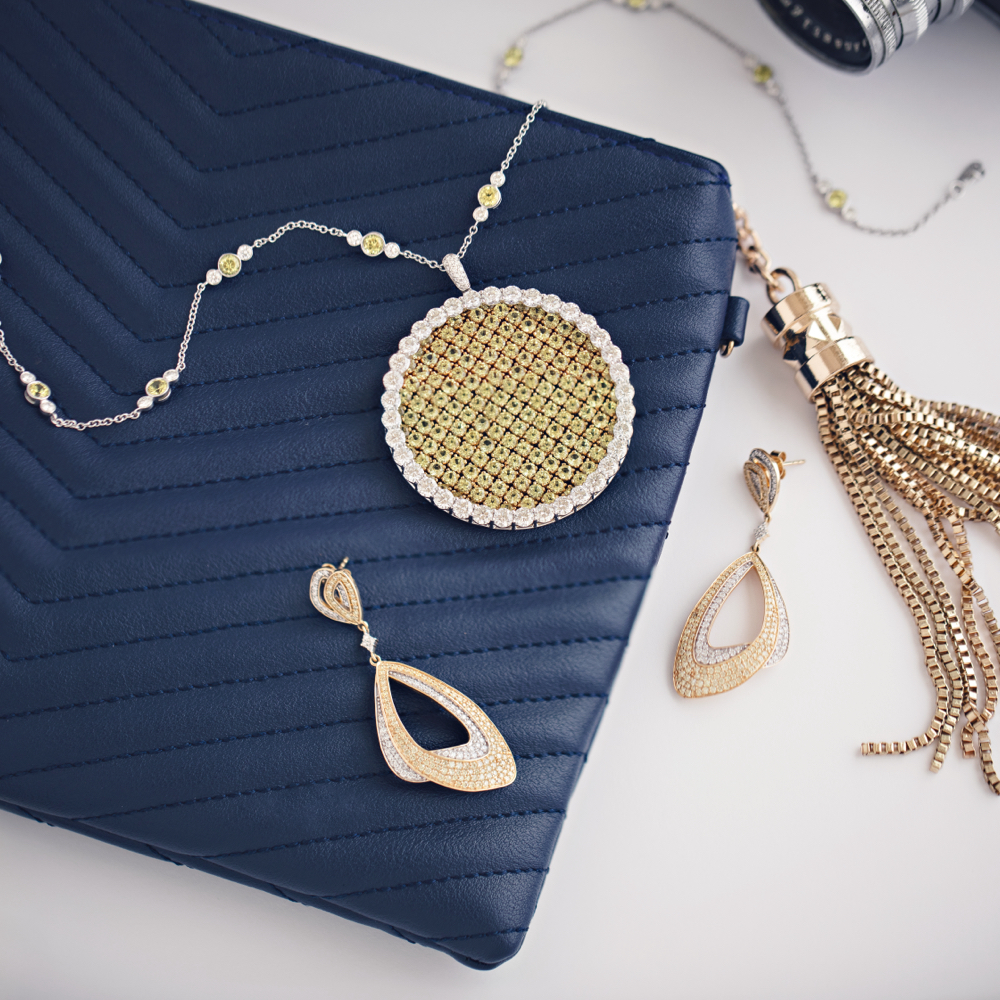 4) Wearing Pendants With Choker or Short Chain
When you hear about pendants, you might think of long, trailing chains that belong in an antique shop. But who says that is all pendants are good for? Break from the norm and wear your pendant of choice on a short jewelry chain or choker. When a chain is around 12 to 16 inches, your pendant will likely sit just at your collarbone or slightly above it, which is perfect for either turtleneck sweaters or deep v-neck tees.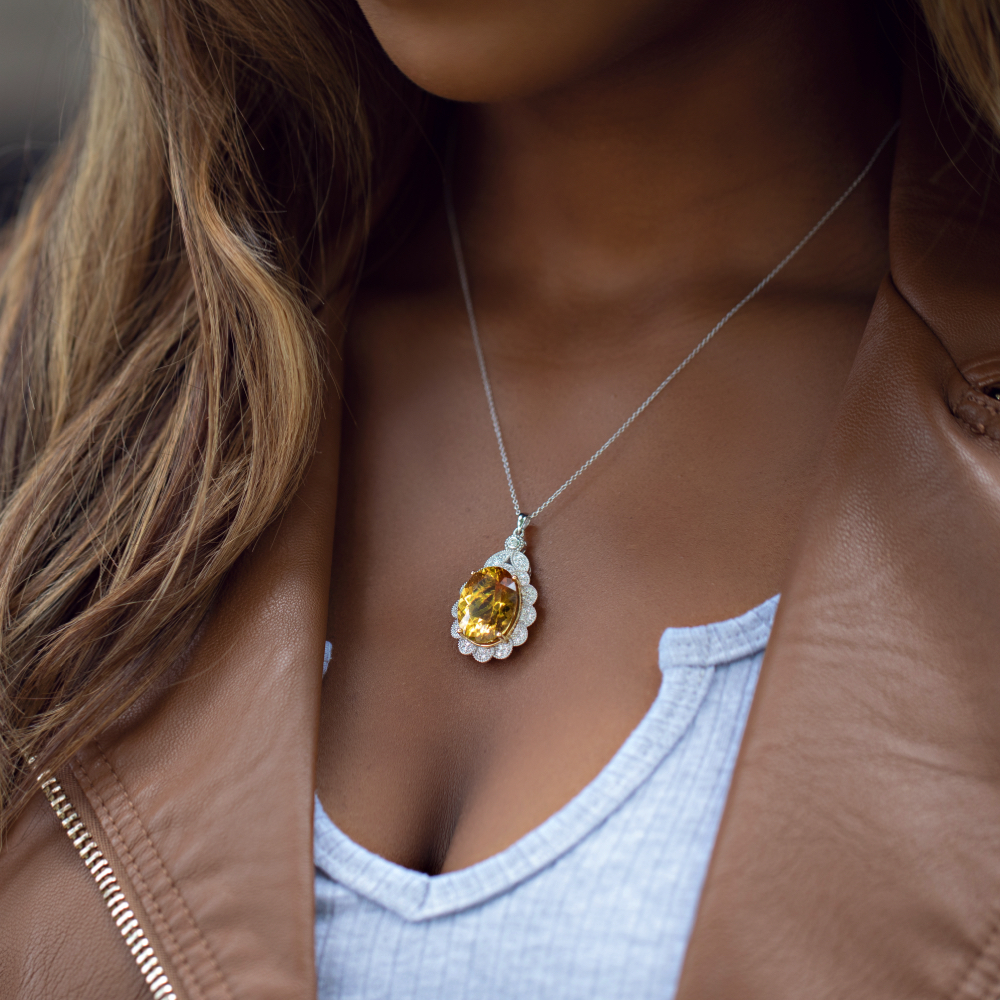 5) Layering Pendant Necklaces
All this time, we've been talking about finding that one pendant that speaks to you. But we want you to know that styling with pendants doesn't have to be a solo endeavor. Sometimes, layering several pendant necklaces and chains achieves a level of perfection that no single pendant could reach. You know what they say… teamwork makes the dream work.
What does it take to layer pendants successfully? We recommend taking a look at our layering necklaces article for more specific styling tips. All we'll say here is that you won't regret it.
Now that you know the ins and outs of styling with pendant necklaces, you're ready to take on whatever life throws your way. Walk with confidence into the next social event you attend, the next business meeting you lead or even the next grocery trip you take. You can keep your head held high knowing that the pendant around your neck is boosting your "inde-pendants" through the roof *wink*
Looking to add some pendants to your collection? Shop the vast selection of pendants that Jedora has to offer and find the jewelry that speaks to you today.
Your Bag